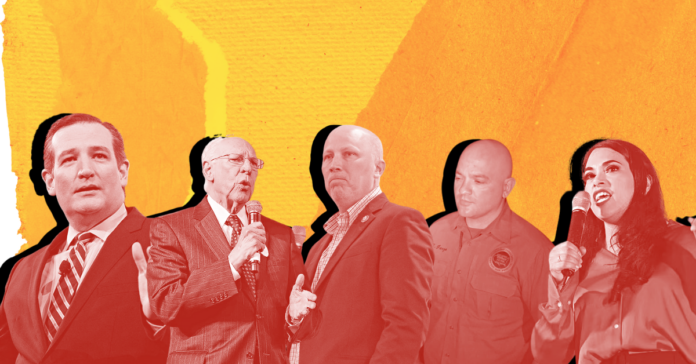 As the midterms loom over Texas, Republicans are touting border security, while eclipsing virtually every other GOP campaign point, including crime and inflation, a new analysis shows.

Republicans in congressional races across Texas tweeted about the border 741 times in September, when the migrant busing stole the national spotlight, according to an analysis by the communications firm Digital Advance that was compiled for Hearst Newspapers.

Over the last 90 days, Texas Republicans tweeted about the border 1,656 times. Democrats tweeted about abortion 677 times and gun violence 522 times over the same span.

According to The Houston Chronicle, the GOP sees the border crossings as a political slam dunk and a way to counter the Democratic momentum that appeared to be building after the Supreme Court struck down Roe v. Wade and President Joe Biden's approval numbers saw an uptick.

For months, top Republicans like Texas Governor Greg Abbot and Florida Governor Ron DeSantis, have been shipping captured border crossers, many of them asylum seekers, to more liberal locations.

Even though Abbott has been called cruel and inhumane and DeSantis was accused of human trafficking for his recent stunt transporting migrants to Martha's Vineyard under false pretenses, both Republicans are being highly praised in the GOP party.

U.S. Rep. Chip Roy suggested Republicans should count Abbott and DeSantis political stunt with migrants as a campaign contribution.
Every Republican in the House and Senate can thank Texas Gov. Greg Abbott and Florida Gov. Ron DeSantis "for saving this election," as they try to take back both chambers from the Democrats, said Roy in a tweet.