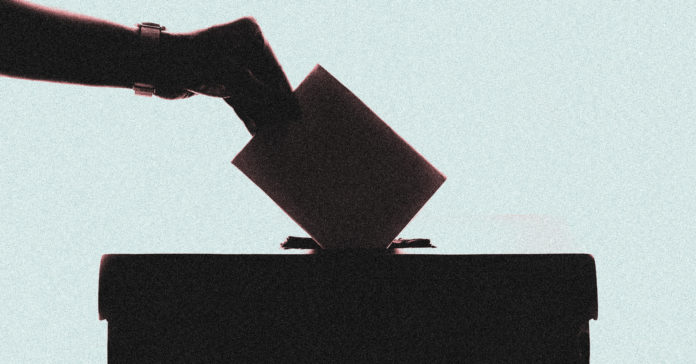 The multiple legal fights over voting by mail and changes for in-person voting in Texas continued in the courts this week with a win, a loss and some new allies for Harris County's lawsuit.
The Win
U.S. District Judge Orlando Garcia on Tuesday ruled that local election supervisors must notify voters if their ballot has been marked for rejection due to a signature match issue and give them an opportunity to confirm their identity and save their ballot from rejection. The case was brought last year by the League of Women Voters of Texas, Austin Justice Coalition, Coalition of Texans with Disabilities, MOVE Texas Civic Fund, and two individuals.
When casting ballots by mail, Texas law requires voters to sign their ballot envelope, and that signature is used to verify their identity against a database of voter signatures. This process can cause issues, however, when voters' names change, they have a disability that inhibits them from writing consistently, or their signature is otherwise different from the one in the database. The court ruled Wednesday that the current process election officials use to match signatures violates voter's constitutional rights and creates an undue burden on voters because it does not provide a method for a voter to fix, or "cure," their signature issue.
"Today's decision is a huge victory for Texas voters, especially those with disabilities and the elderly, who will rely on voting by mail this year because of their higher risk of severe illness from COVID-19," said Grace Chimene, president of the League of Women Voters of Texas. "Now, all Texas voters will be given the opportunity to ensure their ballots will count. A notice and cure process is essential for voters to have confidence when casting their ballots by mail, and we are thrilled this assurance will be in place for the general election."
The Loss
Another federal judge dismissed a lawsuit filed against Gov. Greg Abbott and Texas Secretary of State Ruth Hughs. The plaintiffs — La Familia Vota, the NAACP and two voters — alleged the state's lack of a sufficient number of polling places and early voting locations creates unsafe conditions and suppresses minority turnout. They were seeking a month of early voting, mandatory face masks for voters and staffers at polling places, and expanded curbside voting. 
"This court is cognizant of the urgency of plaintiffs' concerns and does respect the importance of protecting all citizens' right to vote," Judge Jason Pulliam wrote. "Within its authority to do so, this court firmly resolves to prevent any measure designed or disguised to deter this most important fundamental civil right. At the same time, the court equally respects and must adhere to the Constitution's distribution and separation of power."
New Allies for Harris County
The Texas Civil Rights Project, the League of Women Voters of Texas and the ACLU of Texas have filed a court brief supporting Harris County's plan to send vote-by-mail applications to every one of the county's 2.4 million registered voters in Harris County. In the brief, the organizations argue that sending out applications to vote by mail with instructions explaining who is eligible will educate and empower voters, especially those who do not have immediate or consistent access to online resources.
"The Harris County Clerk's Office is doing its part to ensure that voters are educated, and their rights are protected during the COVID-19 pandemic," said Anjali Salvador, staff attorney for the ACLU of Texas. "We hope the court will turn away the Texas attorney general's baseless attempt to squash Harris County's voter education efforts."
"Harris County residents have enough to worry about besides their right to vote becoming political theater for the attorney general," said Joaquin Gonzalez, staff attorney with the Texas Civil Rights Project. "Educating eligible voters about the process to get a vote-by-mail ballot is a basic function of the Clerk's office. If state politicians are not going to lead in a way that empowers voters, then they should step aside to let local officials prepare for the election."
The Texas Supreme Court last week granted a temporary restraining order prohibiting the county from moving forward with the massive mail outreach. Prior to the ruling, County Clerk Chris Hollins had said he would put the plan on hold while the case worked its way through the courts.
Texas Attorney General Ken Paxton, Hughs, the Texas GOP and conservative activist Steve Hotze have sued Hollins, claiming he is exceeding his authority and inviting fraud into the vote-by-mail process.