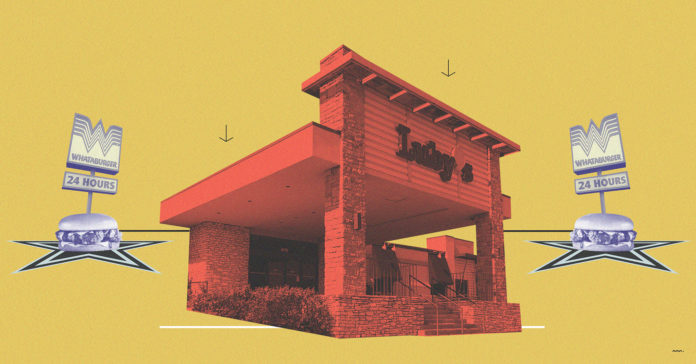 Houston-based Luby's Inc., a popular cafeteria-style restaurant with roots that span over 70 years, announced liquidation plans Tuesday. But the news for Texas-based restaurant chains is not all sad. Whataburger scored a sweet deal.
The plans include selling its restaurant locations along with its real estate and culinary contract service business. The company also owns the Fuddruckers burger chain.
According to company estimates, the company could generate and "make aggregate liquidating distributions to stockholders of between approximately $92 million and $123 million."
The comfort food mogul is hoping to strike while the iron is hot to gain the interest of potential buyers. This past June, Luby's said it would pursue the sale of its operations.
Chief Executive Officer and President of Luby's Christopher J. Pappas explained at the time that, "This path also provides for the potential to place the restaurant operations with well-capitalized owners moving forward."
"We believe that moving forward with a plan of liquidation will maximize value for our stockholders while also preserving the flexibility to pursue a sale of the company should a compelling offer that delivers superior value be made," Pappas said this week.
Tuesday was also big for Texas football and burger news. San Antonio-based Whataburger announced that it will be the official burger of the Dallas Cowboys. This is the first partnership for Whatabuger and an NFL team.
"Together, the Cowboys and Whataburger bring 130 years of experience in winning Texans' hearts. It's a partnership with the greatest home field advantage of all – our fans and communities," said Ed Nelson, Whataburger president and CEO.
"We know how important the Dallas Cowboys are to our state, and we can't wait to show the fans what we can do together as a team, both on the gridiron and the grill," said Rich Scheffler, vice president of marketing and innovation for Whataburger.
Houston Texans fans may be wondering, what about us?
Here's more news on Texas restaurants and food: