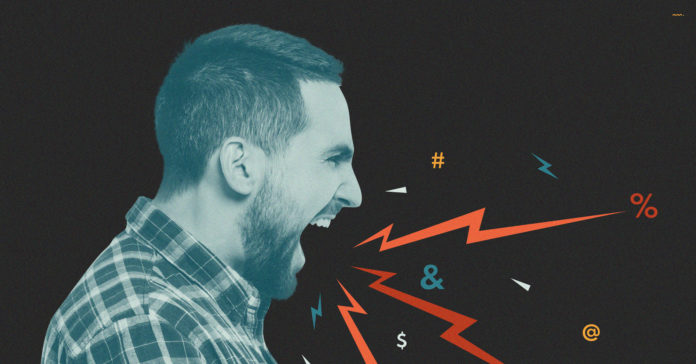 As days tick down toward Nov. 3, the amount of time TV viewers are subjected to a barrage of vicious political ads ratchets upward.
Candidates and political organizations supporting them are hurtling jabs back and forth with extraordinary claims such as "too liberal for Texas," "will kill jobs," "take away your health care," "defund police," "destroy the oil and gas industry" and "raise your taxes."
Attacks are a long-standing part of the political landscape in the run-up to elections, but this year's ads seem to be stepping up the vitriol as races tighten, and Democrats have become a greater and better funded threat to Republican incumbents than they have been in several decades.
U.S. Sen. John Cornyn recently unleashed a startling allegation that his Democratic opponent, MJ Hegar, plans to legalize prostitution along with destroying the Texas economy, instituting government-run health care at the expense of Medicare and introducing a progressive agenda in Texas.
Cornyn has spent $1.1 million spreading this message statewide. Hegar denied that she has any plan to legalize prostitution. The claim hinges on her support for police reforms advocated by a group called "Campaign Zero," which targets certain nonviolent offenses that are used by police to bully minority citizens.
Hegar campaign spokeswoman Amanda Sherman called the attack "a good indication not only of why Sen. Cornyn has repeatedly failed to support any actual needed police reform but of how desperate the Cornyn campaign is," the Dallas Morning News reported.
Cornyn's attack ad was released as polls showing the race has tightened to single digits, ranging from a 3- to a 9-percentage point spread.
As Cornyn battles for a fourth term, Hegar is nipping at his heels after raising $13.5 million in the third quarter, vastly surpassing her past hauls. Meanwhile, Cornyn has not revealed how much his campaign raised in the past three months but acknowledged that she has outraised him.
Now, a super PAC funded with money from Silicon Valley donors is leading a coalition of groups to pay for a $28 million TV ad blitz to help Hegar defeat Cornyn.
More than $49 million already has been spent in Texas on about 72,000 TV ads in the U.S. Senate race as well as contentious battles for U.S. House seats, according to the advertising tracking firm Advertising Analytics.
Candidates zinging barbs at one another often don't mention President Donald Trump nor the party of the candidate under attack or the candidate who benefits. An exception is a new ad released by U.S. Rep. Colin Allred (D-Dallas) showing his opponent, Genevieve Collins, giving thumbs up to Trump's message during the president's visit to Texas in July.
Attack ads play a prominent role in Texas' battleground U.S. Houses races, where Republicans face better-funded Democrats, including incumbent Republican Rep. Chip Roy, who is facing former State Sen. Wendy Davis of Austin; Democrat Sri Preston Kulkarni, who is running against Troy Nehls for the seat of retiring Congressman Pete Olson (R- Sugar Land); and Democrat Candace Valenzuela, who is running against Beth Van Duyne for the open seat of retiring Republican Congressman Kenny Marchant in the Dallas-Fort Worth area.
Candidates for Texas state house and other down-ballot contests also use attack ads to bolster their chances despite the annoyance to media consumers.
"Negative ads have been a part of our political process since the first American election over 200 years ago," said Renee D. Cross, senior director of the Hobby School of Public Affairs and a lecturer at the University of Houston. "And there's a reason for that. It's because they work.
"Opinion polls repeatedly find that voters say they don't like negative ads, but historically, negative ads can be successful in swaying public opinion," she said, pointing to the 1988 presidential race when Democrat Michael Dukakis held a lead over then-Vice President George H. W. Bush until a commercial ridiculing Dukakis in a military tank started his downward momentum.
"Similarly in 2004, a negative ad about Democratic candidate John Kerry's service in Vietnam helped the George W. Bush campaign shape the narrative about his opponent," Cross said.
Cal Jillson, a political science professor at Southern Methodist University, said voters tend to have longer and better recall of attack ads than they do of positive ads that showcase a candidate's biography or accomplishments.
Although most voters claim they don't like attack ads, Jillson said, "the real dirty work is done by the national party committees or even murkier, dark money groups."
Political observers say attack ads deliberately avoid mention of party affiliation.
"Candidates are hoping for crossover votes so staying away from party brands might persuade a few voters to vote for a candidate," said Brandon J. Rottinghaus, professor and Pauline Yelderman Endowed Chair of political science at the University of Houston "But given how rigid partisanship is, fooling someone that a candidate isn't partisan is as likely as egg salad replacing chili as the state dish."
As a result, attack ads really only speak to the small segment of voters and even risk alienating some swing voters, Rottinghaus said.
"In that way, they are burning money that could be better used to attract more support from a broad range of voters," Rottinghaus said. "Money spent on field operations might be a better use of funds because the direct connection is a more effective persuasion and get-out-the vote tool."