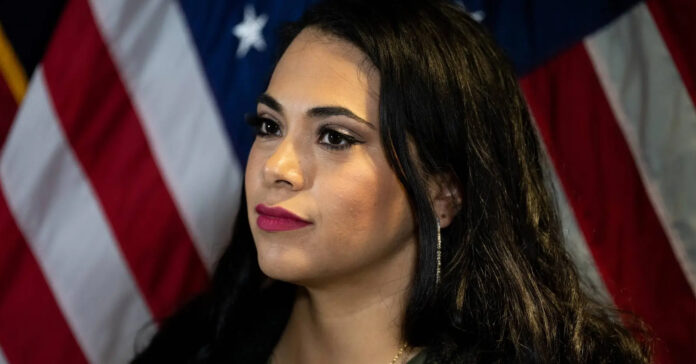 It is no secret that Texas Republicans have been on the hunt for the Hispanic vote for some time now. Representative Mayra Flores, an avid Trump supporter, might be on the right track to garnering the far-right Latin support.

According to The New York Times, Flores became only the second Republican to represent the Rio Grande Valley after she won a special election last month and flipped the congressional seat from blue to red. She also became the first Latina Republican ever sent by Texas to Congress.

The Valley had long been politically liberal, and in 2020 their conservative culture started to have a greater influence on its politics. Former President Donald Trump flipped rural Zapata County and narrowed the Democratic margin in four counties.

To garner her seat in Congress, Flores used the "Trump-card," embracing the far-right values even more than Marjorie Taylor Greene or Kay Bailey Hutchison, according to the New York Times.

She called for President Biden's impeachment, has tweeted QAnon hashtags, and has called the Democratic Party the "greatest threat America faces."

When asked whether she considered Biden the legitimately elected president she said:  "He's the worst president of the United States."

According to The New York Times, Republican leaders and strategists say Flores' win is proof that Latin voters are increasingly shifting to the right. However, Democrats have a different opinion.

Some Democratic leaders dismiss Flores's victory as a fluke – the product of a low-turnout special election in which 28,990 people cast ballots.

Representative Ruben Gallego, an Arizona Democrat who heads the campaign arm of the Congressional Hispanic Caucus, dismissed Flores's win as a "public relations coup" for Republicans.

"It does not mean she represents mainstream Hispanic voters," Mr. Gallego said.
Democratic leaders are optimistic that the popular Democratic incumbent, Representative Vicente Gonzalez, will defeat Flores in November for the 34th district election. 

"This was a profound message to the party," he said of Flores's victory. "It's really woken up the Democratic base. I've never had so many people volunteer for free in all my years."