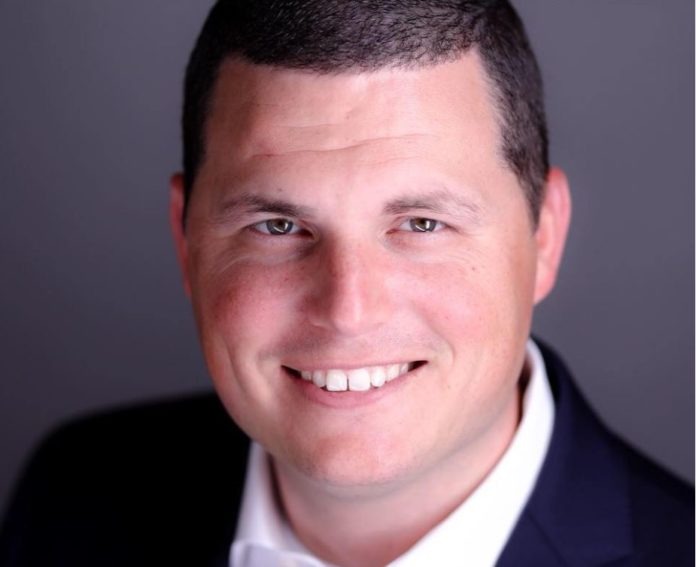 2018 was a year of change in Texas, with 28 new members joining the Texas House of Representatives. One new member is Republican Jared Patterson who won election to District 106 in Denton County on November 6th.
Patterson defeated Democratic opponent Ramona Thompson by 13,813 votes, receiving 48,374 votes compared to Thompson, who received 34,561 votes. Patterson had previously run against Angie Chen Button in the Republican Primary for District 112 in 2014. Patterson, a former Sachse City Council member, is the Director of Energy Services at Rapid Power Management, LLC. His run for the seat began again when three-term incumbent Pat Fallon did not seek re-election, opting instead to successfully run for State Senate District 30.
Patterson defeated Clint Bedsole in the Republican primary, earning 54% of the vote and moving on to the general election against Thompson.
Throughout the campaign Patterson had $276,079 in receipts and direct spending of $448,248, while his opponent raised $80,258 and spent $60,399. Patterson was endorsed by many organizations and political action committees (PACs) including Texas Right to Life, Texans for Fiscal Responsibility, Texas Home School Coalition, Texas Values Action, Texans for Toll-Free Highways, Texas Association of Realtors and Texas Eagle Forum. Thompson was endorsed by groups including the Dallas Morning News, Texas Family Project, National Women's PAC and Women Organizing Women Democrats. Mr. Patterson ran on an agenda to reform the property appraisal system to cut business taxes and regulations, to reduce the property tax burden for funding education, to fight for transparency and accountability on tollway authorities and prioritize Highway 380, and to push for greater transparency in state laws which push unfunded mandates on local communities. Patterson is joining a new class of representative in the 86th Legislature, and hopefully will be a member who is committed to Reforming Austin.