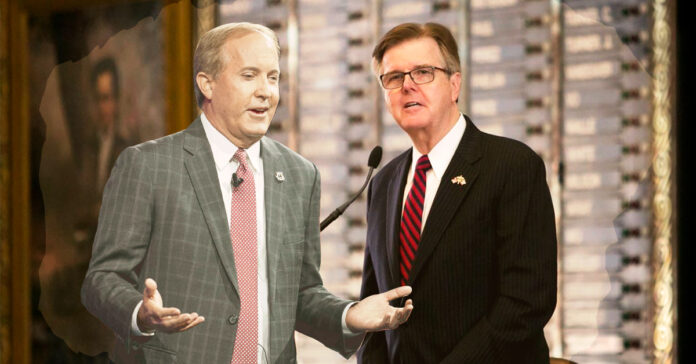 Lieutenant Governor Dan Patrick announced his endorsement of Ken Paxton who is seeking reelection as Texas Attorney General. Prior to Monday, the Lieutenant had not endorsed a single candidate.

The announcement came via a press release, where Patrick told Texans they couldn't "find a more ardent defender of the people's rights than Ken Paxton."

"He has challenged federal government overreach over and over again and won. He has sued Washington bureaucrats who wish to usurp state sovereignty and rendered solid legal opinions on behalf of the State all along the way," said The Lieutenant Governor.
In addition to Patrick's endorsement, Paxton had already landed a bigger fish, former president Donald Trump – which wasn't enough to save him from a runoff.

Texas Land Commissioner George P. Bush – Paxton's contender in May's runoff – is in deep water.

Last week, he said that he was going to attempt to sway Trump away from his endorsement of Paxton, who responded saying that wasn't going to happen.

And now with Patrick's endorsement, it all might be a little too much for Bush to overcome.