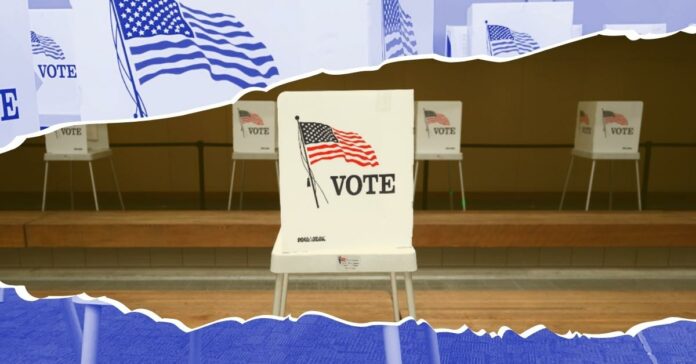 Election administrators across Texas are expressing concerns about the possible elimination of countywide voting, as proposed in Senate Bill 990, authored by Republican Sen. Bob Hall of Edgewood. The bill, which has already passed in the state Senate, aims to replace the existing voting model with assigned precincts, where residents would have to vote on Election Day. The move has raised alarm among voting rights advocates and local government officials who argue that it would make the voting process harder for residents and burden election offices with logistical and financial challenges.
Countywide voting, which allows registered voters to cast their ballots at any polling location within their home county, was first implemented in Lubbock County nearly two decades ago. The model has since expanded to 90 counties in Texas, encompassing approximately 83% of the state's voting population. Proponents of countywide voting argue that it streamlines the process, lowers costs, and increases voter turnout.
Anthony Gutierrez, executive director of Common Cause Texas, expressed his disbelief at the bill's advancement, stating, "Countywide voting is the solution to so many problems."
While it remains uncertain whether the bill will pass through the lower chamber, its progression has sparked worries among election administrators who are struggling to keep up with the multitude of election-related bills being considered this year. The Texas Voting Rights Lab is currently tracking 221 such bills.
Alongside the proposed elimination of countywide voting, other changes being debated include the reinstatement of a felony penalty for illegal voting and the creation of election marshals.
Critics of Senate Bill 990 argue that countywide voting has proven successful in Texas, enhancing voters' access to the ballot box and preventing errors. During Senate floor debates, Sen. Hall pointed to issues experienced in Harris County, such as paper ballot shortages, malfunctioning voting machines, and long lines, as reasons to support his bill. However, no evidence was provided linking these problems to countywide polling.
Chris Davis, elections administrator for Williamson County, stressed the efficacy of vote centers, stating, "We think there's just a fundamental misunderstanding of how successful the program has been. Vote centers just work."
Election administrators are concerned about the potential financial burden associated with the proposed change. For instance, Williamson County estimates that the switch would cost them millions of dollars due to the need to purchase additional ballot-marking devices and precinct tabulators, as well as hire hundreds of new poll workers. Similarly, Lubbock County anticipates a cost of at least $300,000 to staff the new precinct-based polling locations.
Another challenge highlighted by administrators is the shortage of available workers, resulting from nationwide labor shortages exacerbated by the COVID-19 pandemic.
Roxzine Stinson, an election administrator in Lubbock County, emphasized the importance of engaging various communities in the decision-making process and educating voters about the potential changes.
Advocates for voting rights worry that the elimination of countywide voting could create confusion among voters, particularly if they are not actively tracking the numerous bills under consideration. A study by the University of Houston Hobby School of Public Affairs revealed that confusion over voter ID laws in Harris County had deterred some individuals from casting their votes.
As the legislative session approaches its conclusion, the fate of Senate Bill 990 and the future of countywide voting in Texas remain uncertain.