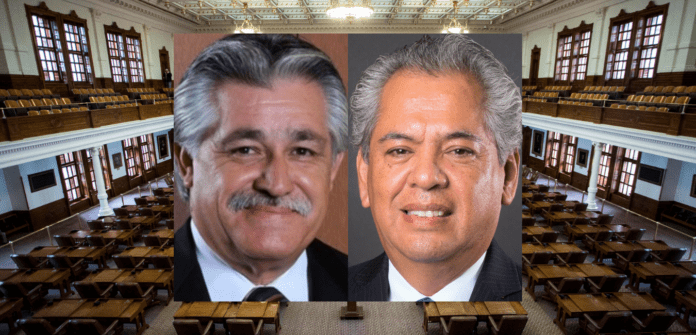 (From left to right: Ray Lopez, Fred Rangel)
The runoff to determine who will fill the open seat for Texas House District 125 is slated for March 12. Early voting will run March 4 through March 8.
The election pits former San Antonio City Council member and Democrat Ray Lopez against Republican Fred Rangel. The two topped a field of five candidates in the first round of the special election, held February 12.
The victor will replace former State Representative Justin Rodriguez (D-San Antonio), who stepped down after being appointed Bexar County Commissioner to replace the late Paul Elizondo.
Meanwhile, early voting for the special election runoff in Houston's House District 145 starts next Monday, February 25. Election day is March 5.