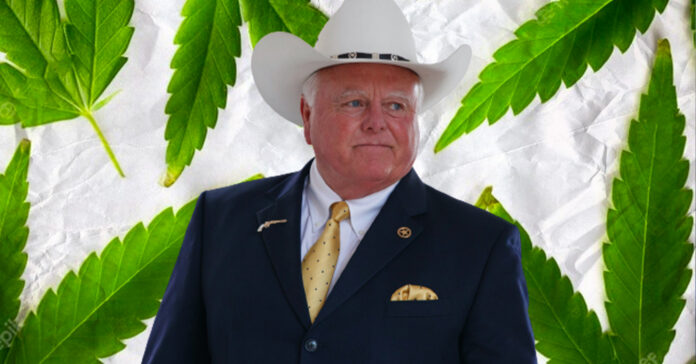 On Tuesday, Texas Agriculture Commissioner Sid Miller's top political aide was indicted on felony charges of theft and commercial bribery related to state hemp licenses, according to Travis County district attorney José Garza.
In May, Todd Smith was arrested for taking $55,000 as part of the scheme and allegedly soliciting $150,000 to guarantee a license, $25,000 of that money upfront for a public poll on hemp, according to the arrest warrant affidavit.

In a candidate forum in Cooke County earlier this month, Miller flat-out denied his campaign consultant had been arrested or had a court date. Then in an interview with the Houston Chronicle, the Commissioner – once again – dismissed the allegations against Smith, whom he still employs.
"It happens every election. They know they're not going to get you on anything, but the process is the penalty. All they need is a headline: Sid Miller's political consultant under investigation for selling hemp licenses," Miller told the Chronicle. "Well, they brought him in for questioning. They said OK, this was 8 months ago, they said we're not filing charges and we're not indicting you, so end of the story, folks, move on. But they got the headlines, so they bring up that old crap."
Miller had been receiving political heat from fellow Republicans who blasted him on social media and interviews with the press, calling him out for being a liar, claiming he is "wrong for Texas" and "just not an ethical person".
Earlier today, Miller sent out a statement in which he says he's "mutually" agreed with Todd Smith that the indicted side will no longer be a part of his campaign "effective immediately."
So much for not throwing Smith "under the bus," as Miller had previously said on conservative radio host Chad Hasty's Show, where he also claimed Smith had done nothing wrong.