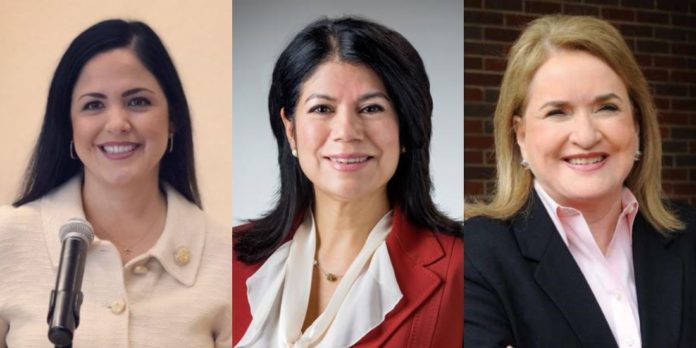 State Senator Sylvia Garcia (D – Houston) announced her resignation from the body effective Friday, November 9th, shortly after winning election to the U.S. House of Representatives in the 2018 midterm election, becoming the first Hispanic member elected to the U.S. House of Representatives from the Houston area.
"It has been an absolute honor and a privilege to serve the people of Texas," Garcia wrote in a Friday press release. "I look forward to continue fighting for them in my new role as the United States Congresswoman for Texas' 29th Congressional District."
Senate District 6 includes parts of Houston, Baytown, Pasadena, Jacinto City and other parts of east and southeast Harris County. Garcia's four-year term for SD-6 seat was set to expire in 2021.
Governor Greg Abbott ordered an expedited special election for Tuesday, December 11th to fill the vacancy. Candidates have until 5 p.m. Friday, November 16th to file an application to run for the seat. Early voting for the special election begins Monday, November 26.
Two Democratic candidates, State Representatives Ana Hernandez (D – Houston) and Carol Alvarado (D – Houston), have previously announced their intention to run for the seat.
Alvarado previously ran in a special election for seat in 2013, following the death of longtime senator Mario Gallegos, but lost to Garcia. Alvarado congratulated Garcia for winning the congressional seat and said in a release that she will run on key issues including health care, funding public education, full Hurricane Harvey recovery and more jobs.
Hernandez is running on similar issues saying she'll fight for better schools, "affordable healthcare, and economic opportunities" for residents in SD-6.
Garcia's resignation has been expected for several months. In July, Garcia sent a letter to Gov. Abbott stating her "intent to resign," from the state senate office on January 2, 2019 and urged him to hold the replacement election on the November 6 election ballot. Abbott declined to do so, claiming Garcia's letter did not constitute an actual resignation. The Houston Chronicle reports Garcia withdrew her letter after Abbott's decision.
The special election for Senate District 6 will occur just a few weeks before the Texas Legislature is scheduled to convene for its 86th regular session in early January in Austin. If no candidate earns a 50 percent majority or better on December 11, a runoff election will be held a few weeks later to determine the winner. If either Alvarado or Hernandez should win the special election, a subsequent special election will be held to fill the ensuing vacancy in the state House.