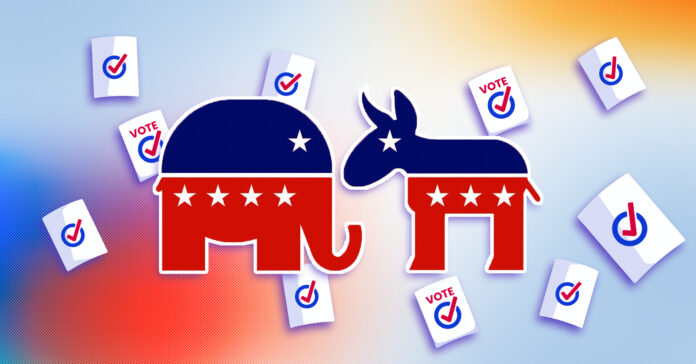 In the first nationwide election since 2020, GOP state officials and legislators made numerous changes to voting methodologies and requirements in the name of voter integrity.
However, Harris County, the bluest in Texas, had already become the target of Republican state officials – who put forth a particular reform effort — the elimination of the so-called "one button" straight-ticket voting.
They blamed the voting option for their losses in the county in 2018, which saw Democrats win key races including county commissioner when Lina Hidalgo was first elected.
Democrats in Harris County have been warning voters to be ready for the change, and County Commissioner Rodney Ellis told voters at an October rally to continue down to the new lengthy ballot.
This follows a nationwide trend in statehouses, where Republicans dominate American politics. Only six states still have straight-ticket voting, and Texas joins nine other states that have eliminated the option since the 2012 elections.
The GOP fears were well-founded, as Harris County went solidly blue once again this week.
However, the rest of the state, except for large metropolitan areas and the Rio Grande Valley, went predictably red. From the governor's race down the ballot to the railroad commissioner, Republicans won statewide races once again.
In 2017, State Rep. Ron Simmons, R-Carrollton authored House Bill 25 to prevent voters from voting for candidates of the same party in down-ballot races. But it took time — and money — to implement the changes to the system, making this the first midterm to prohibit the practice.
This forced Harris County to spend $54 million on the new machines, which also required a new feature — paper ballot backups.
According to the Houston Chronicle, of the 1.2 million ballots cast in 2018 in Harris County, over 76 percent of votes were cast using the straight-ticket method.
In addition to the new requirements, Republican state officials sent written notice to Harris County and the City of Houston that they planned to essentially take over the election process, in what turned out to be an empty threat.
However, it demonstrates a growing antagonism between county leadership that became a crisis during the early and deadly phase of the Covid 19 pandemic in 2020.