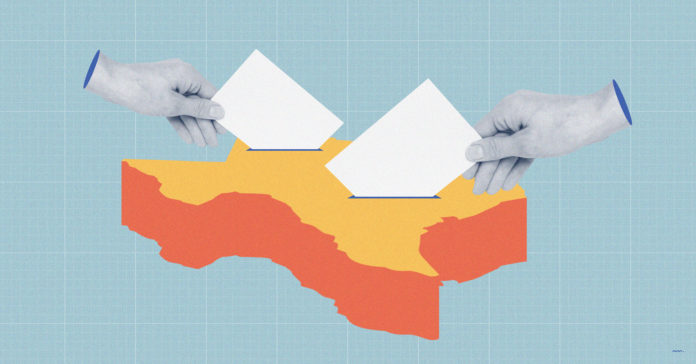 Six months ago, the pundits probably wouldn't have predicted that all eyes would be on Texas, but that is exactly what is happening right now. Why? We are leading the nation in voter turnout.
About 5 million Texans have already cast their ballots. That's about 30% of the state's 16.9 million registered voters and about a million more voters than California, which currently has the second-highest early vote count even though its population is larger than Texas, and it started early voting a week earlier than us. Rounding out the top three is Florida. The rankings could change when New York, the country's most populous state, begins early voting next week.
Nationally, more than 34 million people have voted. About 16 million of those votes were cast in states that have registration by party. In those states, more than 50% of the early voters are Democrats.
Experts predict the 2020 contest may see up to 150 million votes cast, making it the highest turnout election since 1908, the New York Post reported.
"It's crazy," said Michael McDonald, a University of Florida political scientist with ElectProject.org. McDonald's analysis shows roughly 10 times as many people have voted compared with this point in 2016.
"We can be certain this will be a high-turnout election," McDonald said.
Here in Texas, there are predictions of total voter turnout of 70%. The major metropolitan areas, the blue islands in the sea of Republican red that has defined the Lone Star State for years, appear to be leading in turnout. Harris County holds the number one spot, accounting for about 25% of the state's total turnout to date.
Early voting runs through October 30. Election Day is Nov. 3.