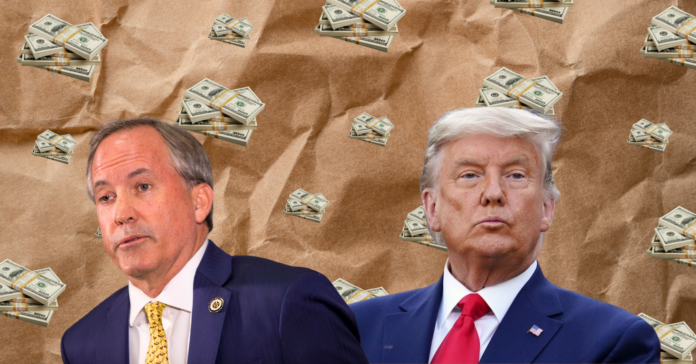 Former President Donald J. Trump will host a fundraiser event for the re-election campaign of AG Ken Paxton. The event will be held on September 1 at Trump's golf club in New Jersey, according to a report from the Washington Examiner.
"General Paxton is honored that President Trump is enthusiastically endorsing and supporting his campaign for re-election by hosting a fundraiser at his Bedminster home on September 1st," Paxton's campaign said in a statement to The Texan.
Paxton seeks a third term as General Attorney in the November general election but he has a difficult path to follow. Paxton has been an important ally of Donald Trump, for example, he filed a lawsuit before the Supreme Court seeking to overturn Joe Biden's win in four States. Because of that, the Texas State Bar sued him, saying he made "dishonest" and "misleading" statements about the existence of voter fraud in the 2020 election. Texas Democrats have also accused Paxton of accepting bribes and abusing power.
Trump endorsed Paxton over Land Commissioner George P. Bush in the primary election. Paxton won that primary with 68 percent of the vote. Now Paxton has to defeat his Democratic opponent Rochelle Garza; he has a slight advantage over her according to the recent polls. The University of Texas/Texas Politics Project poll taken in June showed that Paxton would have 37 percent to Garza's 29 percent of the vote, making the race the most promising for the democratic party in the state.