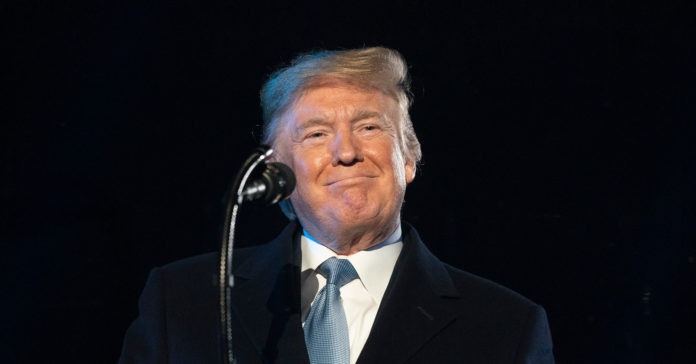 After the violence at the Capitol Building last week, the House voted to impeach the President by a vote of 232-197 for "incitement of insurrection."
10 Republicans voted for impeachment including Wyoming Rep. Liz Cheney, Reps. John Katko of New York; Adam Kinzinger of Illinois; Anthony Gonzalez of Ohio; Fred Upton and Peter Meijer of Michigan; Jaime Herrera Beutler and Dan Newhouse of Washington state; Tom Rice of South Carolina; and David Valadao of California.
The debate took place Wednesday morning and while no Texas republicans voted for the measure, some were critical of Trump's involvement. 
Rep. Chip Roy said he couldn't vote for the document his democratic colleagues drafted, saying it didn't represent his views. He then went on blaming social media for tearing the country apart, "We must end this, let us condemn what it must be condemned. We must end tearing apart our nation by social media."
Rep. Lance Gooden called out democrats for "having double standards" and said they have opposed certifying elections in the past when Republican candidates were elected. He later tweeted he was proud of opposing the impeachment.
All democrats were united in voting for the measure. Rep. Sylvia Garcia (D) took the floor to declare she would be voting for impeachment: "President Trump has chosen to betray and attack this democracy" she said. "Democracy is a gift that each generation gives to the next".
Rep. Joaquin Castro called Donald Trump the most dangerous man to ever occupy the Oval Office. He confirmed his vote for impeachment was a firm yes afterward. "If inciting a deadly insurrection is not enough to get a president impeached, then what is?" said the congressman.
Congressman Lloyd Doggett stated that the impeachment would serve as a warning for future presidents. "By impeaching him today, we not only demand accountability for President Trump's gross misconduct but—more importantly—we declare to the next Trump-like, aspiring tyrant: Not in America. We love our democracy too much".
Trump is the first president to be impeached twice, and only the third president in history to be impeached at all following Andrew Johnson and Bill Clinton.