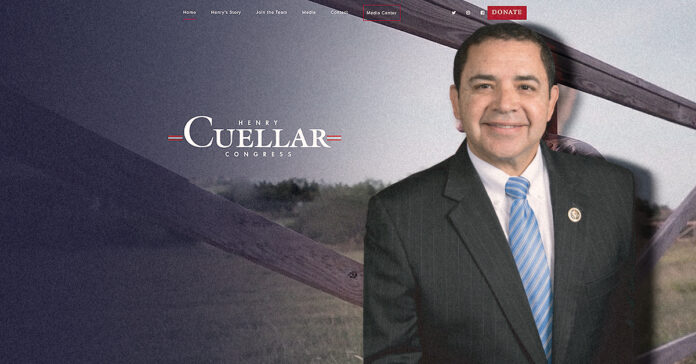 Nothing can hold back U.S. Rep. Henry Cuellar, who on Tuesday announced he would still run for reelection even in the middle of an "ongoing investigation". Cuellar made the remarks a week after the FBI raided his home and campaign office in Laredo, Tex.

"Let me be clear: I'm running for reelection and I intend to win," Cuellar said in a video he posted to his campaign Twitter account, showing him speaking outside his childhood home. 
The agency did not say what it was investigating, only saying it was conducting a "court-authorized law enforcement activity," as reported by The Texas Tribune
Cuellar reassured the investigation would show there was no wrongdoing on his part and promised to cooperate with any probe. 

"As an attorney, I know firsthand that the legal system is the pillar of our democracy. I pride myself on being your congressman and always doing things honestly, ethically and the right way," Cuellar said. 

The March 1 primary sets Cuellar against progressive Jessica Cisneros, who only lost by 4 percentage points in their last match-up in 2020. The Democratic challenger stated she was "closely watching" for developments about the investigation.

On Tuesday afternoon, Cisneros released her own video on social media under the caption: "Cuellar— South Texas and I are not backing down." In the video she responds to Cuellar, saying the investigation was "alarming" for South Texas residents. 
"For South Texans, the FBI investigation into Henry Cuellar is alarming and yet there were already serious concerns about the congressman's long history of corruption and delivering for his corporate donors instead of our voters here in Texas [District] 28," she said. "We cannot take this moment for granted because it's imperative that we win and have true representation in South Texas. Congressman Cuellar, I'm not backing down. It's on."