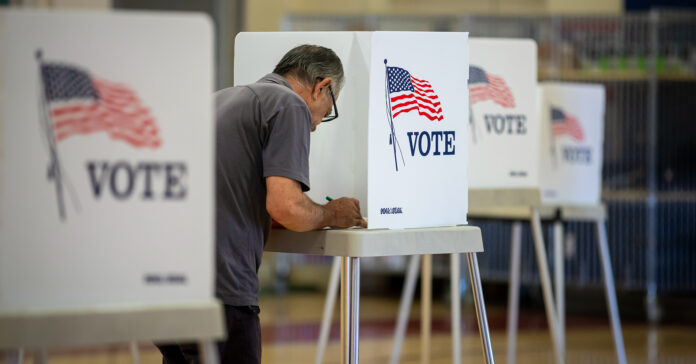 We have reached the end of early voting, and even though the numbers started to see a small uptick, there continues to be less participation when compared to 2018 and 2020.

Unofficial voting totals by the Texas secretary of state's office, indicate we are sitting at 5,459,552 votes cast, which is about 31%, while 2018 results indicated that statewide early voting turnout was nearly 40%.

According to Ryan Data & Research, a political consulting company that focuses on voter data, we would have needed an extra 6,716,573 people voting to get a 38% turnout rate. This means we are currently 1.3 million votes behind 2018's turnout.

The 2018 election ultimately had a total turnout rate of 53%; the rate for 2022 lags far behind that with only Election Day on Tuesday left for voting.

Since the 2022 count is unofficial and will be updated as numbers come in, predictions for this year's election day have not been made, but here is data from the past elections:

– 2020: 86% of votes were cast by mail or during early voting / 14% on Election Day
– 2018: 72% mail/early / 28% Election Day
– 2016: 77% mail/early / 23% Election Day
– 2014: 55% mail/early / 45% Election Day
The numbers suggest this midterm will look like most midterm elections in Texas (or worse,) even though 2018 & 2020 voter enthusiasm might have led us to believe otherwise. 
Brandon Rottinghaus, a University of Houston political science professor, said both parties were expecting higher turnout after 2018 and 2020 – when former President Donald Trump was in the White House and voters were motivated to go to the polls as a repudiation of the Republican's policies.

What's not looking good for Democrats is that urban turnout is lower than it was in 2018, Rottinghaus told Austin American-Statesman. For example, El Paso County, home to Democratic gubernatorial candidate Beto O'Rourke, is seeing lower turnout at 20%. El Paso County turnout is also lower than other counties with similar levels of registered voters, like Hidalgo County with 25% turnout and Fort Bend County at 36% turnout.

Texas Southern University professor of political science Michael Adams told KTRK he believes the decline in early voting could indicate a lack of enthusiasm among the state's Democrat voters, something he attributed to the party's messaging on abortion and gun control.

"They thought they would get a lot of traction out of that, but that doesn't seem to be the case," Adams said.