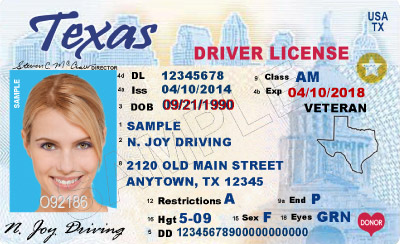 You may notice that voter registration materials are out, but they may not be at your neighborhood post office. This past week a volunteer was turned away from a post office in Waller County. The League of Women Voters of Texas says it doesn't make sense why registration forms are not allowed there and that "this must be allowed."
The Secretary of State's website states that you can register by mail by obtaining an application from your county Voter Registrar's office or pick up applications at libraries, government offices or high schools.
The USPS offices are government offices, said Grace Chimene, president of the League of Women Voters of Texas in an interview with KUT.
The USPS responded in a statement that rules haven't been changed about policies on displaying voter registration and unattended stacks of voter information in lobbies.
"We are at a very important time in our democracy when voters must register to vote for the 2020 election," wrote Chimene on Friday in an email. "The pandemic has made registering difficult since Texas does not have online voter registration, folks aren't gathering and in-person voter registration is limited."
Chimene said one solution for Texans is to pick up voter registration forms at government offices.
"In the past week, League volunteers have been prevented from leaving voter registration applications at United States Post Offices in various locations especially in Harris and Waller counties," she said.
At this time, Chimene isn't sure about Travis County.
"Post offices are a convenient place for voters to pick up voter registration forms since they are open, easily accessible, and they are government offices," Chimene explained. "Other sites such as schools and libraries are closed. Our democracy depends on voters having access to the polls. The first step in our democracy is voter registration."
"The U.S. Postal Service is one of our nation's oldest and most trusted institutions. U.S. Postal Service leadership must restore voter faith in this important institution by allowing citizens access to voter registration forms," Chimene wrote.