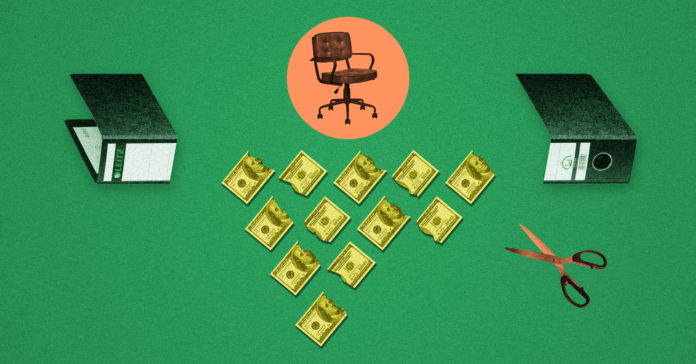 While other cities look toward defunding their police departments, Dallas Mayor Eric Johnson is taking a close look at what Dallas' bureaucrats make and has concluded city salaries are "bloated."
In an opinion piece published in the Dallas Morning News, Johnson writes, "I am offering amendments that would reduce salaries at City Hall and redirect that money to provide services to the people who have been hammered by the COVID-19 pandemic. My proposal is a tiered approach that cuts executive salaries the most and affects no one earning less than $60,000."
Johnson compares his plan to the actions private businesses, the media and nonprofits have had to take in recent months.
He has three possible options for the savings: Increase funding for public safety, fix streets and traffic signals or give it back to taxpayers in the form of a property tax cut.
Dallas' city manager makes $406,850 a year, which is more than what the $400,000 the president is paid, according to Johnson. The heads of small city departments earn about what Gov. Greg Abbott makes, and the leaders of the Texas Department of Public Safety, Texas Education Agency, and the Texas Health and Human Services Commission earn roughly the same as an assistant city manager in Dallas. The executive director of the Texas Department of Transportation makes tens of thousands of dollars less than the city manager in Dallas.
"I'm no fan of the state taking away local control over budgeting, and I fought against such measures during my time in the legislature because it should be up to local voters to hold their leaders accountable for their decisions," Johnson wrote. "But it's difficult to defend the eye-popping salaries at City Hall while telling state leaders we're already fiscally responsible and don't need them to rein us in."
While Johnson proposes salary cuts, more than 400 Dallas city employees remain furloughed due to a budget shortfall.
Abbott and others in the state's Republican-led leadership have threatened to forever freeze the property taxes of any city that defunds its police department. The warning followed Austin's decision to cut millions from its police operations.