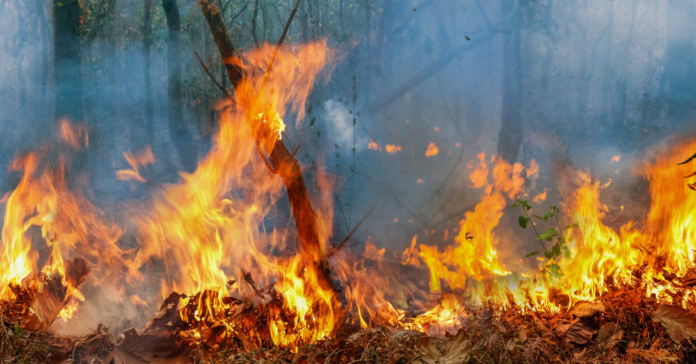 Editor's Note: This is a follow up to a previous story about fire danger in Texas.
Thousands of fires have charred and scarred the state this year as Texas transitions from the traditional peak fire month of August into the gateway to fall.
As of last week, approximately 1,850 wildfires in 2020 were caused by people, burning close to 70,000 acres according to the Texas A&M AgriLife Extension Service.
The extension service also reported that nearly 185,000 acres have burned this year. About 2 million gallons of water and retardant have been dropped on almost 3,700 fires.
Unrelenting triple-digit temperatures coupled with desiccated vegetation has increased the chance of wildfires exponentially. It's just one spark to an inferno. Ninety percent of fires in Texas are caused by humans, said Luke Kanclerz, a fire analyst with the Texas A&M Forest Service.
The culprit is usually debris burning. Kanclerz recommends people scrape around a pile of debris down to the middle soil to prevent the fire from migrating to grass and brush. Additionally, he says to personally monitor the fire throughout the burn and to have a shovel and water readily accessible in case the containment line is breached.
Reckless disposal of smoking materials, exhaust from vehicles and arson are also causes of wildfires.
Fires can be initiated by roadside sparks as well — wheel rim to asphalt or safety chains dragging from a trailer — so drivers need to be situationally aware during this time, he said. Chain spark ignitions have been occurring in the state's driest place throughout the summer.
"We're well beyond the point where someone dragging a chain or something on the highways out here are going to kick off fires and as a matter of fact we were getting that a couple of months ago already and that's when conditions weren't nearly as bad as they are now," said Gary Mitschke, emergency management coordinator for Presidio County and Marfa, Texas fire chief. "It's kind of living on edge with fires out here."