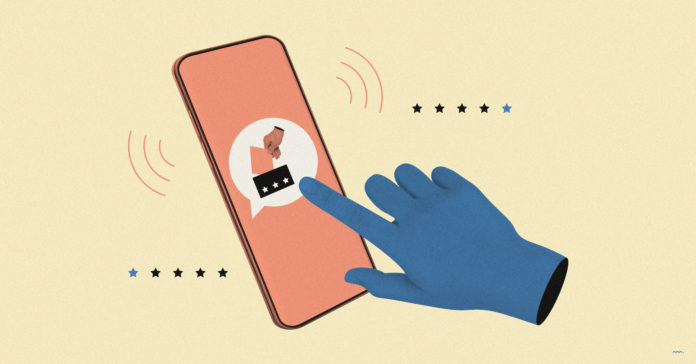 The FBI is warning people who use dating apps to watch out for romance scams, which involve a perpetrator who tries to gain a target's affection and trust for the eventual purpose of asking for money.
The social distancing brought by the coronavirus pandemic has led people to spend more time on dating apps.
Some romance scammers may make plans to meet in person or propose marriage, but those things are a lie and will never happen, the FBI says. 
"Those who prey on the lonely and vulnerable are despicable," said Dane Schiller, spokesman for the Harris County District Attorney's Office in an email Thursday.
Harris County Assistant District Attorney Keith Houston, of the Cyber Crimes Division, often works with federal agencies to prosecute cybercrimes. Below are his five tips for preventing scams during the pandemic.
"This short guide is not meant to scare you into living in a hole without any internet access. I'm just asking you to be careful, especially when dealing with people you never met in person before meeting them on the internet," Houston said in an email Thursday.
1. Scammers use many pathways to find victims and lure them.
"Many times scammers will seek out people on legitimate websites such as match.com, Facebook, Instagram, etc. The scammers will ask you to move to another platform such as WhatsApp, Signal, etc. because the primary websites are pretty good at finding scammers within a month or two," says Houston. "Websites with a fee are usually quicker because the scammers will use the free period to find people."
2. You are not their only target. Houston says romance scammers usually target more than one person at a time.
"They could be talking to as many as 20 different people using the same methods. One quick way to detect this is by doing a reverse image search of the profile picture. Another is to take a line of poetry written just for you and searching it. Nine times out of 10, you will find the picture and poetry somewhere on the internet."
3. Whatever you do, don't send money!
"It might be six months down the line before they ask for money. Usually it's two to three months, but they will," explains Houston. "Some will even pay you back so they can get you for a bigger score later if they say they are being held in a foreign country and need money to pay the police."
Houston said a recent scammer who moves money who goes by the name of "Hushpuppi" was recently arrested in Dubai with over $30 million in illegal proceeds. "If $30 million wasn't enough to pay off the police, whatever you are being asked to send is definitely going straight to the scammer's pocket," warns Houston.
4. Don't give out personal information to anyone you don't know in the real world.
Houston stresses, "Do not send intimate photos of yourself to someone online. They will use them against you later."
"Scammers generally research their subjects so they know how much to ask for. They know if you have a retirement fund or rental properties. The more money involved, the more they will invest. If you have sent photos, they will blackmail you if you don't cooperate. Be careful about any information you send to anyone online," Houston said.
It gets worse.
"Some scammers have hired actors to meet people," he added.
5. Don't open a bank account for anyone you meet online.
If a scammer realizes they can't get money from you, he or she may try to use you to move money for them.
"They may ask you to open a bank account to help them send money to someone. They will spin all types of stories but in the end, the money going through the account is fraudulent," Houston said. "They may send your account anything from $5,000 to $25,000,000. The vast majority of people don't get regular deposits in those amounts."
"If you are one of those people, it makes it difficult to explain to authorities when they come to your home," Houston said.
At a minimum, you may not have realized it but you have likely committed a third degree felony by opening the account. You could also be on the hook for money laundering.
If you are the victim of a romance scam, report it to IC3.gov, the FBI's Internet Crime Complaint Center, and/or your local police.
"I know it's embarrassing, and the scammer may not be caught immediately, but your report will help build the case against the scammer for the day when they finally are caught," advises Houston.