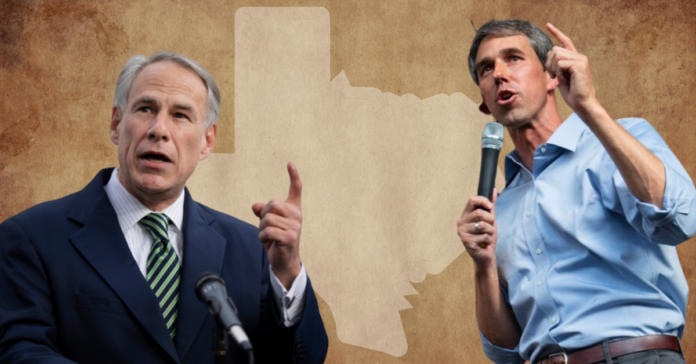 Election experts are predicting that Republicans will have the upper hand in the upcoming elections, however recent campaign finance reports indicate that Democrats are doing better than expected, especially when talking about the Gubernatorial race.

Beto O'Rourke might have a fighting chance against Governor Greg Abbott.

O'Rourke managed to set a new precedent for Texan politicians, with a staggering $27.6 million from February through June. He outraised his Republican counterpart, Governor Greg Abbott.

O'Rourke's campaign announced the haul on Friday, mentioning that it came from over 511,000 contributions, 98.9% of them online. The average donation was $54.

Abbott raised $24,916,161.73 in the same time frame. His campaign announced that it came from nearly 113,000 contributions, mentioning that 86% came from within Texas.

And while O'Rourke still lags at least five points behind Abbott in most recent polls, the governor hasn't been able to crack the 50 percent mark in months.

Also playing in O'Rourke's favor is Abbott's recent fallout from some of his far-right policies.

After the U.S. Supreme Court's decision to overturn the constitutional right to an abortion, Abbott effectively outlawed the practice in Texas thanks to new trigger laws. It is yet to be seen if the loss of reproductive freedom will galvanize the Democratic base.

O'Rourke also had further boosts in popularity and funding following the massacre at Robb Elementary School in Uvalde. While the community continues to grieve their loved ones, Abbott has been criticized for doing nothing to further restrict gun laws and did not show up at any of the 21 funerals that have been held in Uvalde since the school shooting.

Adding to the list of Abbott's shortcomings is the ongoing power crisis. Texas is experiencing record heat, straining the power grid once again. O'Rourke can make the case that Abbott's failure to focus on the grid after the catastrophic failure during winter 2021 has once again put residents at the mercy of private power brokers.

Even though O'Rourke continues to set new fundraising records in Texas, Abbott still has a much larger war chest for the race, with some estimates giving him more than double the available cash on hand that O'Rourke has.

It remains to be seen if O'Rourke can overcome the midterm blues to win, and whether or not Abbott can manage to get the support of his all-time Republican base.