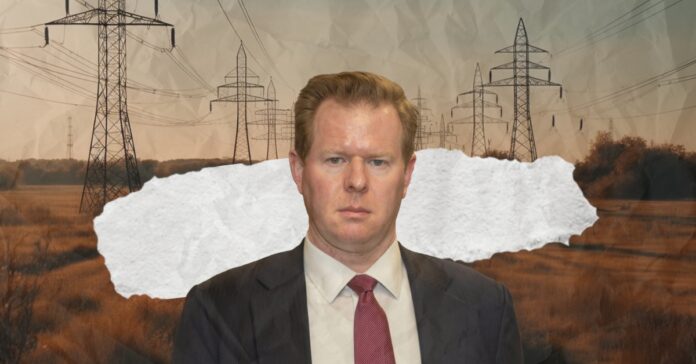 With summer just around the corner, the top regulators of Texas' electrical grid recently reported that there should be enough power to keep lights on and air conditioners humming on the hottest days.
Nevertheless, the state has entered a "new reality" in which demand outpaces supply and could lead to more brownouts and require more strident conservation.
"For the first time, the peak demand for electricity this summer will exceed the amount that we can generate from on-demand, dispatchable power, so we will be relying on renewables to keep the lights on," said Peter Lake, chairman of the Public Utility Commission, in announcing findings from the latest Seasonal Assessment of Resource Adequacy report.
"On the hottest days of summer, there is no longer enough on-demand, dispatchable power generation to meet demand in the ERCOT system," he said.
Relying on "renewables" means Texans must hope the wind blows and the sun shines, Lake said.
ERCOT CEO Pablo Vegas was more temperate in his assessment, pointing out a "less than one percent chance" that outages would result from weather-dependent renewable energy.
But the message in the warnings of potential supply shortages was that the state should invest more heavily in fossil fuels such as natural gas even though renewable energy has been proven to be the less expensive and more environmentally-friendly option.
Lake said the supply problems are due to rapid growth that swelled Texas' population by 24 percent between 2008 and 2022. Meanwhile, the supply of on-demand, dispatchable power grew by only 1.5 percent during the same time period.
The riskiest time would be after the sun sets, when the atmosphere remains hot and wind generation has yet to pick up. Should that occur, the grid would have to rely on on-demand, dispatchable power and there might not be enough, Lake said.
Supporters of renewable energy chastised the regulators for blaming renewable energy for grid failure or to provide justification for building more natural gas plants.
"This news should be heralded and welcomed – not blamed, contrary to evidence, for grid problems," Luke Metzger, executive director of Environment Texas, said in a statement.
"As wind power and solar energy replace fossil fuels, Texans are breathing healthier, cleaner air, consumers are saving billions of dollars on their electric bills, and clean energy sources are playing a critical role in keeping the lights and AC on – which will be crucial during the coming seasonal heat waves," Metzger said. "Prolonging our dependency on pollution-spewing, fossil-fuel power plants is not the answer."
Metzger along with about 75 elected officials and civic and community leaders from across the Dallas County area have signed onto a letter asking lawmakers to reject a series of bills that would impede advancement of renewable energy through obstacles such as onerous requirements for permitting, the establishment of additional fees and change the way energy is bought and sold in Texas.
Besides the proposed legislation, the PUC has approved a "performance credit mechanism" that would require electricity providers to pay additional costs to generators that guarantee supply when grid conditions are tight. Those costs could be passed along to consumers.
Renewable energy proponents acknowledge that improvements to the power grid are important.
"Solutions include further weatherization of power plants and the fuel supply, more energy efficiency, more batteries, and interconnecting our grid with the rest of the country's," Metzger stated.