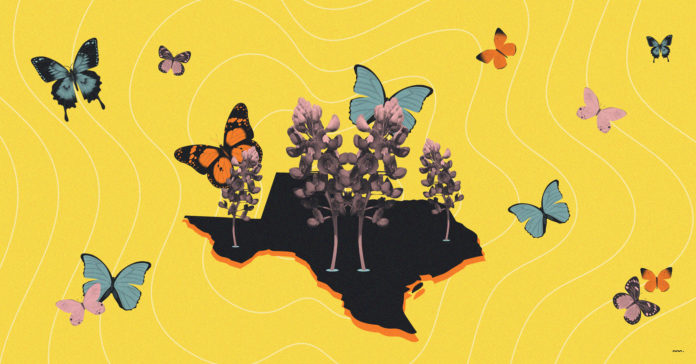 Have you noticed the many butterflies fluttering around right now? You aren't alone. This time of year the American snout butterflies are looking for food and laying eggs.
The name comes from their "snout-like" noses. These butterflies can look like dead leaves when their wings are closed, but they reveal a beautiful array of orange and black colors when their wings are open and they are flying. They are sometimes mistaken for monarch butterflies.
Why are there more of these butterflies right now?
The weather has something to do with it. The rain-free August in Central Texas and the heavier rains in September mean new growth of the hackberry plant, a prime place for laying eggs and the favorite food of caterpillars.
These butterflies don't follow regular migratory patterns. Instead, this is about reproduction and finding the tender new leaves on hackberries, which are perfect for laying eggs on.
A Texas Parks and Wildlife Department spokesperson said 2020 is a big year for snout-nose butterflies, and you will see the butterflies during the next few weeks, from San Antonio to Georgetown, but it is easier to spot them in open spaces.
Molly Keck, an entomologist with the Texas A&M AgriLife Extension Service, said these butterflies only live a few weeks, which makes it all the more special if you see a bunch flying together in nice weather.