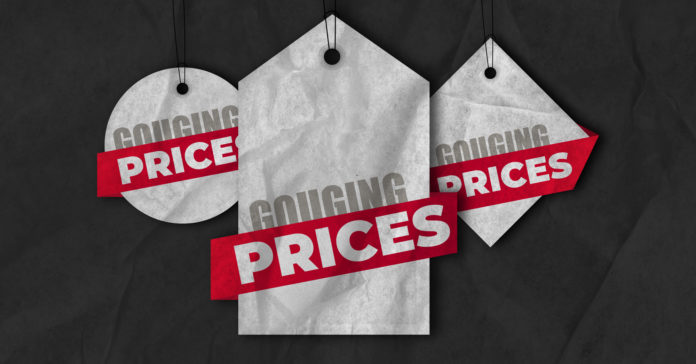 Despite the fact that Hurricane Laura came ashore in Louisiana and did not do anywhere near the amount of damage it could have in Texas, more than two dozen instances of price gouging have been reported to the Texas Attorney General's Office.
So far, 33 complaints have been made, KXAN reported Thursday. Texas Attorney General Ken Paxton has said that his office will pursue all valid complaints from both brick-and-mortar and online retailers.
Before Hurricane Laura made landfall, Paxton warned that state law prohibits price gouging during a declared disaster.
The law bans stores from raising prices on necessities during a crisis, including drinking water, food, batteries, medical supplies, generators, construction tools for repair work, clothing, lodging and fuel.
Gov. Greg Abbott issued a disaster declaration for Hurricane Laura on Sunday.
While Texans were preparing for the storm, Paxton was reminding Texans about scammers.
"I urge all Texans to be cautious of dishonest individuals looking to scam vulnerable citizens." Paxton said Monday. "My office will aggressively prevent disaster scams and stands ready to prosecute any price gouger who takes advantage of Texans."
Natural disasters are prime times for price gouging. During Hurricane Harvey, there were complaints and reports of water being priced up to $99 for a case, hotels tripling or quadrupling prices, and fuel almost triple the cost per gallon.
Paxton's office is telling people to be aware of "fly-by-night door-to-door contractors or other disaster scams."
Paxton's office encourages you to file a consumer complaint if you have experienced price gouging. Call the toll-free complaint line at (800) 621-0508 or file a complaint online here.