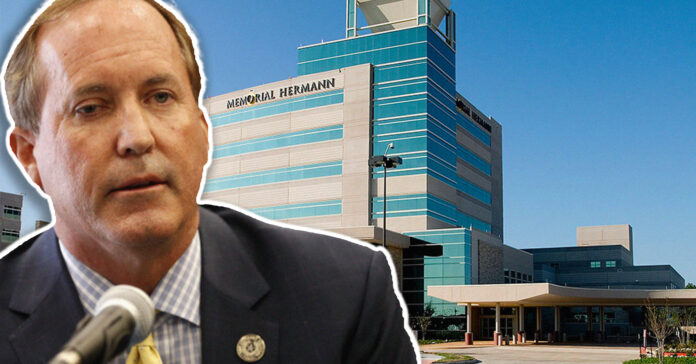 Amazingly, Texas Attorney General Ken Paxton is now involved in yet another fraud scandal.
In the mid-2010s, a company named Conduent Business Services, which used to be a subsidiary of Xerox, was involved in a program designed to provide dental care to poor Texas children. The company was supposed to carefully evaluate cases before referring them for treatment from local dentists.
Instead, the company hired workers with little or no knowledge of dental procedures to evaluate the applications. The single doctor in charge of overseeing hundreds of cases a day, Dr. Jerry Felkner, said in court depositions that he had approved cases without ever even evaluating them. Even for the ones he did evaluate, somewhere around 10 percent, procedures were always approved regardless of medical necessity. The result was a never-ending stream of Medicaid dollars flowing into Conduent's coffers with little oversight or regard for control.
The Texas Attorney General's office began pursuing a case of fraud against Conduent that could have cost the company billions. Conduent was willing to settle with Texas for millions, but they had a problem. Their insurer, AIG, refused to pay for the company's legal costs because they involved fraud.
The result was that the Attorney General's office worked directly with Conduent to formally charge the company with contract breaches. The charges would trigger coverage from AIG, which Conduent could use to pay their legal fees from the fraud and the settlement reached with the State of Texas. Court documents show that Conduent and Paxton's office traded wording back and forth on the petition. Once it was filed, Paxton's office announced the $236 million settlement the next day.
All parties involved insist that the behavior was perfectly legal and ultimately helped the state recover millions of dollars for Medicaid. That may be true, but it remains another example of Paxton using his office in ways that are not exactly transparent and honest.
The Attorney General has been under indictment for five years because of possible securities fraud. The case has dragged on thanks to a series of motions Paxton has filed questioning the appropriate pay for the special prosecutors involved in his case. Despite being under indictment, he was handily re-elected to the office in 2018.
Since then, he's also found himself under federal investigation after whistleblowers in his own office claimed he interfered with an FBI investigation to protect one of his biggest donors and staunchest allies. Paxton responded by firing those members of his staff and clearing himself in an investigation he personally controlled.
The mountain of possible criminal activity has seriously hampered Paxton's chances for re-election in the 2022 midterms. He failed to make the 50 percent threshold in the Republican primaries and will now face Land Commissioner George P. Bush in a run-off. Bush ran a campaign largely about the increasingly long history of Paxton to engage in shady deals while serving the people of Texas.
Paxton is not likely to face any legal repercussions from the Conduent deal, but the appearance of yet another backroom deal in the service to big companies that defrauded the state for fortunes is hardly proof of his integrity.