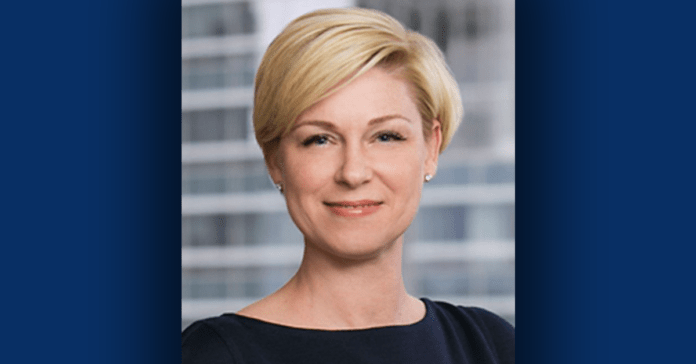 It may be hard to believe but there are still Texans who are ardent opponents of immunization, despite the wealth of hard evidence they are effective in preventing epidemics and saving lives.

State Rep. Sarah Davis (R-Houston) is learning firsthand that science alone isn't enough to convince everyone vaccines are safe and should be embraced by everyone.
Davis has been caught in the cross hairs of Texans for Vaccine Choice, a group that advocates for children and adults to remain unvaccinated. "This is an all out attack on your medical freedom of choice by a bought-and-paid-for-wolf-in-sheep's-clothing-mad-hatter-wild-card politician," the group wrote of Davis.

Those are harsh, unwarranted words for a politician who pushes for Texans to take care of their health and avoid potentially fatal cancers and viruses.

"Deniers make their arguments under the guise of parental rights and personal liberties," Davis wrote in a January 2017 op-ed for the Houston Chronicle. "In claiming a right to not (vaccinate) their children, they rob other parents of the right to protect the health and safety of their children by exposing them to harmful diseases. For responsible citizens, there is a recognition that personal liberty ends where harm to another begins."

Opponents of vaccination are urging parents to ignore evidence proving the effectiveness of vaccines. Once epidemic threats like smallpox, polio, rubella, chickenpox and other diseases are no longer a threat, thanks to vaccinations.

According to the Public Library of Science Medicine, four counties in Texas rank among the top 15 counties in the nation for having the most kindergartners opt out of vaccinations. Harris County, where Houston resides, had a reported 592 kindergartners who weren't vaccinated from 2015 to 2016. Tarrant County, home of Fort Worth, had 518 kindergartners who were not vaccinated during the same time period. Collin County where Plano is had 478 unvaccinated kindergartners. Travis County, which includes Austin, had 413 unvaccinated kindergartners.
*Note: Data for Texas and Pennsylvania is from 2015-16 school year

Opting out of vaccinations has dangerous consequences, has some Texans found out earlier this year. A small measles outbreak occurred in Ellis County in January, infected six people. As the New York Daily News points out, the measles outbreak may have been caused by the influence of anti-vaccination groups like Texans for Vaccine Choice.

Opponents of vaccines regularly point to a purported link between vaccines and autism, based on a single, deeply flawed paper. As the Children's Hospital of Philadelphia points out, the 1998 and 2002 Wakefield papers attempting to push this falsehood are extremely flawed. The National Academies of Sciences and Engineer Medicine also found there was no evidence of vaccines causing autism.

The uproar over the study was enough for the Lancet to issue a retraction 12 years after it was published.

"Cancers that are preventable should be prevented," Davis wrote in her op-ed. "Viruses that are preventable should be eradicated. And the safety and efficacy of vaccines are no longer subject to serious debate. They work, and Texas must make sure more of our citizens are immunized against preventable diseases."

Any common-sense Texan agrees with Davis. Here's hoping she continues to fight the good fight for health and that other incumbents and candidates join in advocating for vaccinations, which protect the most vulnerable, children, the elderly, and those with compromised immune systems.