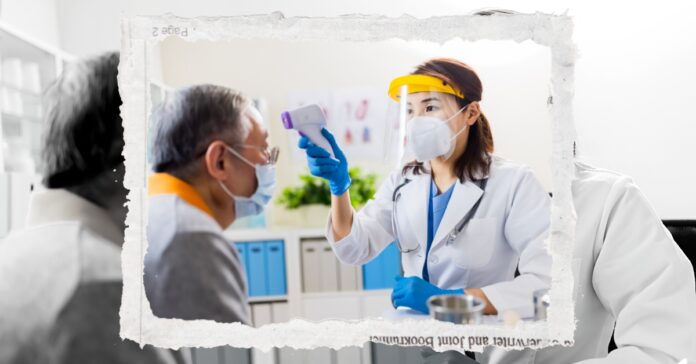 A Texas Senate report on COVID response released last week ignored expert testimony and supported a ban on vaccine mandates. Three members of the committee, all Democrats, refused to sign the report in protest.
Texas Republicans have consistently opposed any sort of vaccine mandate in the state, citing personal freedom. In 2021, Attorney General Ken Paxton sued the Biden Administration over an executive order mandating some workers receive the COVID vaccine. Despite the vaccine being developed thanks in part to efforts by former President Donald Trump, anti-vaccination rhetoric has become a conservative ideological stance.
The report takes multiple potshots on vaccine efficacy, including leaning on discredited work by Dr. Robert Malone. Anti-vaccine rhetoric from Dr. Peter McCullough, a Dallas cardiologist threatened by the American Board of Internal Medicine for misinformation, is also cited. The report castigates federal efforts to suppress quack treatments like ivermectin and hydroxychloroquine, which have consistently been shown to have no significant effect on preventing or treating COVID. The report also accuses the Centers for Disease Control of withholding information about adverse reactions to vaccines.
At no point in the report does it seem to acknowledge that vaccines are the best way to prevent COVID hospitalization or death, focusing instead on various conspiracy theories and claims of "medical censorship."
State Sen. Beverly Powell (D-Fort Worth) is one of the members who refused to sign the report. She wrote a formal letter of protest over the recommendations and refusal to listen to expert testimony during the hearings.
"None of this is conjecture; these are facts," Powell wrote. "Physicians and scientists, including those who work for the State of Texas — upon whose expertise we rely on for other health matters — risked their careers and livelihoods in representing scientific fact in the face of pseudo-science and an often threatening, unfounded social media onslaught."
Her sentiments were echoed in a letter from State Sen. Boris Miles (D-Houston).
"More than 300 million doses of the Pfizer and 200 million doses of the Moderna vaccines have been administered with tremendous amounts of data showing their safety and effectiveness," Miles wrote. "I urge my colleagues to stop pandering to the anti-vaccination conspiracy theories and political platforms that have caused the deaths of many people in our state, this country and the world."
Ultimately, the report recommended that no vaccine or mask mandates be allowed in Texas in the future. It also aimed to create a group to study vaccine adverse effects, something that is already in progress through multiple peer-reviewed studies.
Overall, the committee focused entirely on conservative grievance politics and not on the testimony of any of the experts who showed up to inform them. Instead, it relied on Malone, who did not actually testify, and whose statements regarding vaccines have become increasingly unscientific since ascending to right-wing medical media darling, as well as McCullough. In an effort to shore up Republican opposition to vaccination, the committee ignored all medical expertise and consensus.