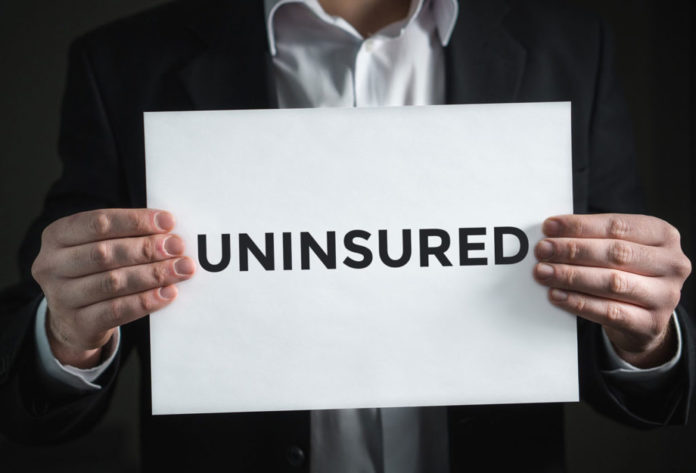 Texas earned a dubious distinction in a recent survey of health costs, access, and outcomes.

According to a recent study by WalletHub, using data from a variety of government, academic, and private healthcare sources, Texas ranked dead last, 51 out of 51 states and the District of Columbia, in the percentage of adults 18-64 with health insurance. It ranked 49 in the percentage of children up to age 17 with health insurance (ahead of only Alaska and Nevada). WalletHub ranked Texas 38th in overall healthcare.
How bad is the uninsured problem in Texas? The Texas Medical Association (TMA) said that in 2016, "More than 4.3 million Texans – including 623,000 children – [lacked] health insurance. Texas' uninsurance rates [are] 1.75 times the national average. Texas is the uninsured capital of the United States."

TMA, citing statistics from Kaiser State Health Facts 2016, reported in 2016, 15 percent of the state's residents did not have health insurance, including 21 percent of adults and 10 percent of children. TMA also said that "More than half of the uninsured children are eligible for public programs, but are not enrolled" in SCHIP or other programs. 62 percent of the adult uninsured in Texas were Hispanic, compared to 33 percent nationwide.

The raw numbers of uninsured around the state are staggering. In 2016, Harris County, including Houston, home of The Texas Medical Center, the largest medical center in the world, saw an uninsured rate of 25.8 percent, totaling 739,850 people. Dallas County fared even worse, with 27.4 percent of the population uninsured (439,689). Travis County, which includes Austin, had 145,180 uninsured, representing 18.1 percent of the population. And Bexar County, including San Antonio, had 240,251 uninsured, or 20.7 percent. Hidalgo County has the highest uninsured level, with almost half of the county's residents (45.9 percent) not having health insurance in 2016 (212,990 people).