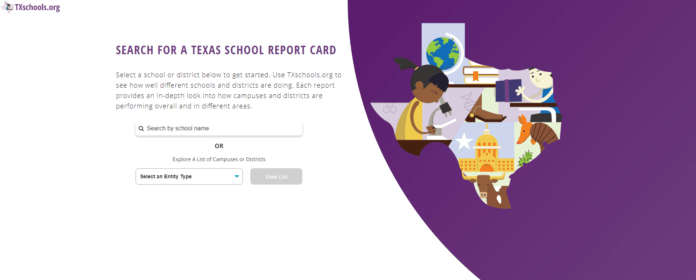 The Texas Education Agency (TEA), gave failing grades to 16 of the state's 1,200 school districts in its first ever "A to F" grading system. TEA also listed 12 districts as "improvement required," and said of 254 that they "met standard" for educational performance.

The school districts were graded based on their performance in three areas: "Student Achievement," measuring overall student performance; "School Progress," which judges how many students "grew at least one year academically (or are on track)" and how all students did compared to other schools with similar profiles; and "Closing the Gaps," which measures how well schools narrowed the divides in educational outcomes based on "racial/ethnic groups, socioeconomic backgrounds and other factors."

153 districts received A grades, and 105 districts were not graded due to the impact of Hurricane Harvey, including Houston ISD.  The highest overall grade, 97, went to four districts: Wall ISD (Tom Green Cty), Lovejoy ISD (Collins), Falls City ISD (Karnes), South Texas ISD (Cameron).

Of Texas' major cities, Austin ISD scored highest with a B (89 overall). Dallas ISD also received a B (81), and San Antonio merited a C grade (74). While Houston ISD was not given a letter grade, its overall score was an 84.The letter grades for all Texas districts, along with whether individual schools met the state's standards,  can be found at https://txschools.org/.