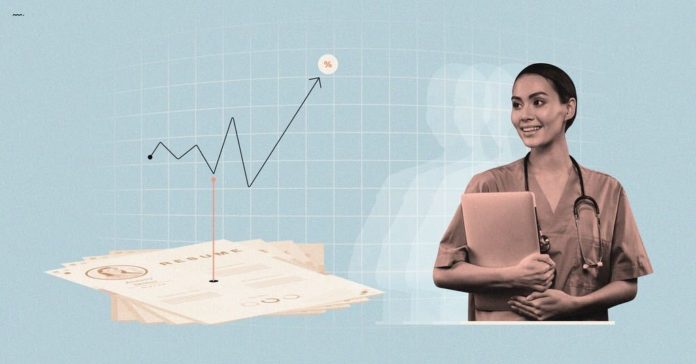 At a time when they are badly needed on the front lines of the pandemic, some Texas nursing students are having to wait months to apply for, renew or transfer their licenses.
"Whenever you call, it's unreachable. Nobody picks up or anything," nursing student Lhakpa Dolma Lama explained to KXAN after waiting since June to apply to take her first exam.
"And I've emailed them like probably more than 10 times," she said.
Texas Board of Nursing Director of Operations Mark Majek told KXAN that calls to the agency have doubled and emails have tripled since May, making it difficult for the small staff of eight to keep up. They are working to beef up staffing, but Majek says it's been difficult due to the 5% budget cuts Gov. Greg Abbott ordered to offset declining state revenues brought by the pandemic-related economic downturn. 
"Board Staff are aware of the current long wait times for phone and email responses," reads a statement on the board website. "We apologize for this inconvenience. Transitioning to a new licensing system, current staff having to work remotely during a peak graduation season with testing and the background check delays has presented many challenges simultaneously. However, management is working to increase the number of staff available to assist."
The agency reports the current turnaround time for processing applications is 15 to 20 days.
Majek urges applicants to send a simple email instead of making repeated phone calls.
The pandemic is shining a spotlight on a nursing shortage that is predicted to grow in years to come.
"A 2017 report from the U.S. Department of Health and Human Services forecasts that Texas alone will be short nearly 16,000 nurses by 2030, the second largest deficit in the nation behind California. The Texas Center for Nursing Workforce Studies projects an even larger deficit of registered nurses in Texas by 2030," wrote UT Southwestern Medical Center Health System Chief Nurse Executive Susan Hernandez in a recent Dallas Morning News opinion piece. 
The Texas Center for Nursing Workforce Studies predicts similar trendlines, showing the demand for nurse practitioners will grow by 35.6% from 19,317 in 2018 to 26,191 by 2032. 
"Across the country, we have seen the consequences of attempting to respond to COVID-19 with a nationwide nursing shortage: overworked nurses, overburdened hospitals, an inability to respond effectively to health care threats old and new, and, ultimately, worse health outcomes. The people of Texas deserve better," Hernandez states.