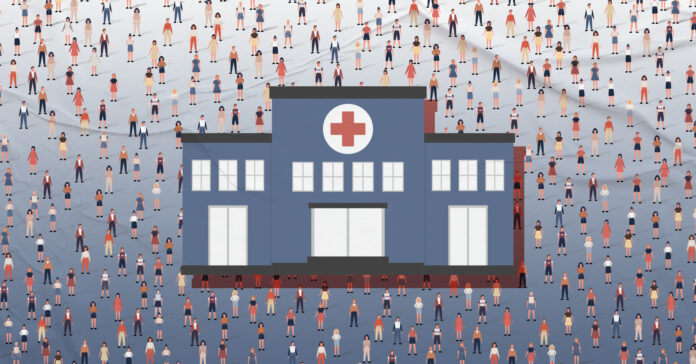 Among Texas' uninsured population are 2 million residents who could be signed up for extremely cheap health insurance through the government-run health exchange but aren't.
Since the passage of the Affordable Care Act (commonly called Obamacare) in 2010, millions of Americans have received low-to-no cost health insurance premiums through the online marketplace. Texas has consistently ranked as the state with the most uninsured residents largely thanks to the Republican-controlled state government refusing to expand Medicaid and receive billions of federal dollars in subsidies.
Even leaving those people aside, there are more than 2 million Texans who still could benefit from the program but are not using it according to Texas 2036, a non-profit that studies issues impacting Texans. From their research and focus groups, it looks like many people simply aren't aware that they are available for subsidies.
Of those who qualify for subsidies, the average premium was less than $60 a month, and almost half of Texans paid only $10.
For years after the ACA was passed, many families were locked out of coverage by the so-called "family glitch." This was a process where an employed person could get insurance through their employer, but not for their dependents due either to cost or dependents not being allowed on plans. This would block the dependents from being able to be on the health insurance exchange because technically someone in the family received insurance from their employer, even if they actually couldn't share it with the family. A new rule change starting November 1 will eliminate this glitch. That alone could add more than 600,000 Texans to the eligibility rolls.
The most common reason that Texans do not get Obamacare coverage is that they simply don't believe they are eligible. Around 70 percent of people polled by Texas 2036 said that they did not know if they were eligible, and there is some evidence that those who tried to use the marketplace misread what benefits they could get.
Years of Republican-led antipathy for the Affordable Care Act has led many Texans to believe that the system is fundamentally broken and cannot help them. Even as expanding Medicaid does seem to finally be gaining ground in the state, the ACA remains misunderstood and not trusted. This is despite the fact that Texas led the country in new enrollees in the program since the pandemic started. Congress approved billions of dollars in new subsidies, and Texans found themselves able to afford coverage. The recent Inflation Reduction Act that was signed by President Joe Biden, will ensure those subsidies continue to be in place through 2025.
One way that Texans can see if they qualify for coverage is by using health care navigators, all of which are free. These professionals are funded by taxpayer money and can walk people through the application process to make sure they are getting the best deal. Using navigators can ease the sometimes frustrating process of the federal marketplace, though great strides have been made since its famous buggy launch more than a decade ago.