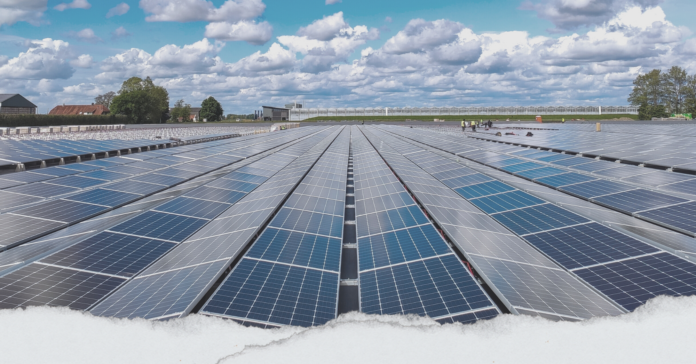 A little-known committee of fossil fuel insiders seems intent on making it significantly more difficult for operators of wind and solar energy in Texas, according to the Dallas Morning News. The State Energy Plan Advisory Committee – appointed by Greg Abbott, Dan Patrick and Dade Phelan – is making recommendations to the Texas Legislature that will increase costs to generate wind and solar power in Texas.
The committee recently passed recommendations in a report through a narrow 7-5 vote.
The close vote reflected doubts that some committee members had about the hurried pace of deliberations. The committee discussed the draft and approved it without making it public.
The committee voted to send a set of recommendations to the Texas Legislature to shore up the state's power grid after the state's disastrous blackouts during the 2021 winter storm.
The committee, which most Texans have never heard of, was created by the Texas Legislature in the 2021 session in an omnibus power grid law, Senate Bill 3. The legislation directs Gov. Abbott, Lt. Gov. Dan Patrick and House Speaker Dade Phelan to each appoint four of the board's 12 members. The committee has only met twice.
Lawmakers are expected to rely on the report during the 2023 legislative session in order to further address the 2021 grid failures. The report argues that alternative fuels like wind and solar make the grid more vulnerable due to their intermittent nature. Wind has become the second-leading power source in Texas after natural gas.
New subsidies in the recently-passed Inflation Reduction Act will likely result in a steep increase in already booming utility-scale solar projects across the state. But the committee is warning that the Texas grid will become less stable as reliance grows on intermittent power.
The committee's report recommends a requirement that wind and solar operators augment their capacity by purchasing or creating "dispatchable" energy to offset any drops in power generation from their facilities. Natural gas generators are the most common form of dispatchable energy.
But committee member Joel Mickey, an Austin-area energy consultant and former director of grid operations at ERCOT, argued that the strategy will backfire. If wind and solar generators are required to buy large amounts of power from competitors, he warned, existing renewable power operators would shut down and new capacity would be discouraged.
"Both results will reduce reliability in ERCOT and increase the likelihood of emergency conditions or rotating outages," he said.
And, as the Dallas Morning News reports, studies from the University of Texas and the Federal Electric Regulatory Commission found freezes at power plants, natural gas wells and natural gas pipelines to be the primary causes of blackouts during the winter storm.