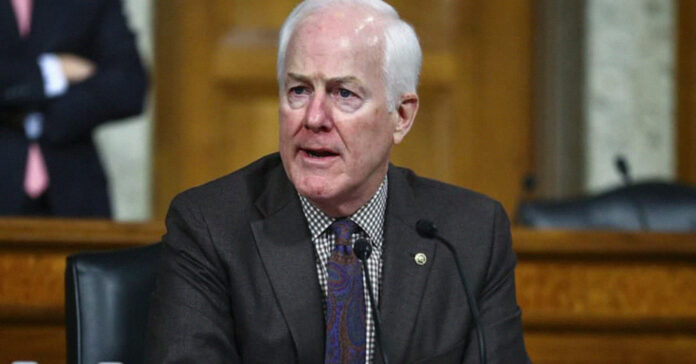 Despite the fact that Texas leads the nation in DUI Deaths, John Cornyn stands in the way of recent legislation that could make his state's roads safer in the near future. He supports an amendment S.4647 – Safeguarding Privacy in Your Car Act of 2022, proposed by Sen. Rounds, Mike [R-SD] as part of proposed changes to the Biden Administration's bipartisan Infrastructure Investment and Jobs Act that proposes automakers be required to develop additional safety features.
The infrastructure law orders the National Highway Traffic Safety Administration (NHTSA) to issue a final rule by November 2024 requiring new vehicles to be equipped with an advanced drunken-driving and impaired-driving prevention technology. Once the rule is issued, automakers would have two to three years to implement the technology as standard equipment in all new light-duty cars and trucks, according to a statement by AutoNews.com.
As we approach the Labor Day Weekend Holiday, on of the deadliest weekends of the calendar year on Texas roadways, Cornyn is now on the opposite side of this issue from Mothers Against Drunk Driving (MADD), which supports the proposed new investment in technology to help lower alcohol-impaired auto deaths. According to The Dallas Morning News, if the proposed privacy amendment were to become law, the investment that was allocated to research and development of the technology could stop.
A recent study published in the Journal of the American Medical Association (JAMA) found the number of motor vehicle crash traumas decreased by 38.9% thanks to rideshares, confirming what MADD has believed for years – that rideshare apps offer a convenient transportation option that helps reduce the risk of drunk driving crashes.
According to a recent study by the Insurance Institute for Highway Safety (IIHS) is an independent, nonprofit scientific and educational organization "Vehicle-based interventions will not immediately solve the problem of alcohol-impaired driving, but they are an important component of the overall strategy. Even if required as standard equipment in all new vehicles, it will take 12 years before there are enough to reach more than half of their potential," the study concluded.
So while privacy watchdog advocates including the American Civil Liberties Union (ACLU), are on the side of Cornyn and the Republicans regarding the proposed anti-impaired drive technology development, the evidence is that Texas and its elected officials need to consider some advancements in the onboard options that will make roads safer. Similar technologies have been used in automotive manufacturing trends for the last decade, such as onboard navigation, back-up cameras, and vehicle proximity alerts.
According to a recent article in the Amarillo Globe News, the Texas Department of Transportation's (TxDOT) said "on average one person dies every 7 hours and 57 minutes in the state because of a DUI-alcohol related traffic crash. In fact, last year, 1,100 people were killed and 2,560 were seriously injured on Texas roads because someone chose to get behind the wheel after drinking."
TXDOT's "Drive Sober. No Regrets" campaign is a key component of #EndTheStreakTX, a broader social media and word-of-mouth effort that encourages drivers to make safer choices while behind the wheel such as wearing a seat belt, driving the speed limit, never texting and driving and never driving under the influence of alcohol or other drugs. More than 20 years later ― Nov. 7, 2000, was the last deathless day on Texas roadways.