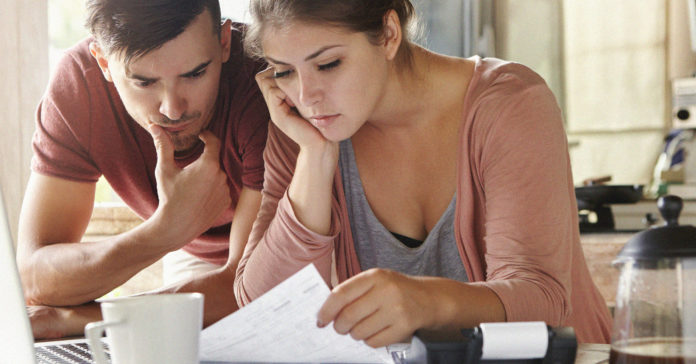 Fort Worth-based American Airlines sent furlough notices to 19,000 employees Thursday. United Airlines did the same for 13,000 of its workers. Delta Airlines and Southwest Airlines are holding off on employee reductions in hopes Congress can reach a deal on a new stimulus package.
"I want you all to know we will not furlough or layoff any Southwest employees on October 1, unlike our major competitors," Southwest CEO Gary Kelly wrote in a letter to employees obtained by Fox Business. "Further, we have no intentions of seeking furloughs, layoffs, pay rate cuts, or benefits cuts through at least the end of this year."
The massive layoffs in the airline industry come as first-time claims for Texas unemployment assistance fell again last week to 40,073. Nationally, 837,000 more people filed for unemployment last week.
Since mid-March, there have been over 3.5 million unemployment claims filed in Texas and 61 million in the U.S.
Although declining, claims are still running far higher than before the pandemic.
The Texas Workforce Commission has processed more than 7 million unemployment claims, the equivalent of seven years of claims in just six months. More than $31 billion in benefits have been paid out, according to TWC spokesperson Cisco Gamez.
Negotiations that could provide extra jobless benefits are continuing in Congress, with this week showing the first signs of movement in almost two months.
The latest White House proposal includes an additional $400 in weekly unemployment benefits that would be retroactive to Sept. 12. The Republican plan also includes a second round of $1,200 direct payments to Americans.
The offer also contains $75 billion for coronavirus testing and tracing, $20 billion for airlines, $60 billion for rental and mortgage assistance, and $160 billion for the Paycheck Protection Program of forgivable loans for small businesses.
Democrats want to restore the $600 in extra jobless assistance that ran out at the beginning of August. The overall cost of their plan is about $2.2 trillion, while the GOP proposal comes in at $1.6 trillion.
What you need to know if you are out of work
If you are newly unemployed, it is important that you apply for benefits as soon as possible because eligibility begins the week you apply. You will not be paid benefits for weeks before you apply.
How to apply
Apply for benefits in one of two ways:
Apply online at Unemployment Benefit Services by selecting "Apply for Benefits." Information about applying online is available in the Applying for Unemployment Benefits Tutorial.
Call a Tele-Center at 800-939-6631 and speak to a customer service representative.
Information you will need to apply
Your last employer's business name, address and phone number.
The first and last dates (month, day and year) you worked for your last employer. If you worked for your last employer on more than one occasion, provide the most recent employment dates.
Number of hours worked and pay rate if you worked the week you apply for benefits (Sunday through Saturday).
Information about the normal wage for the job you are seeking.
Alien Registration Number (if you are not a U.S. citizen).