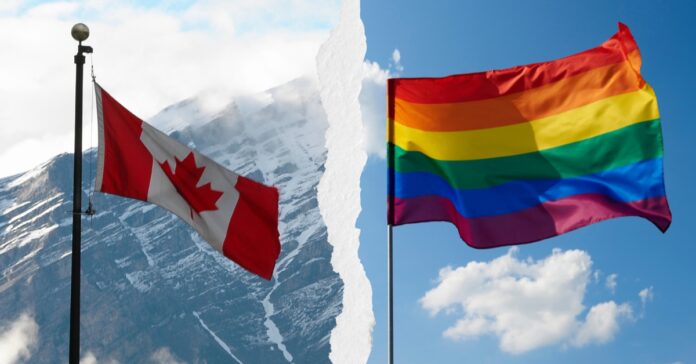 The Canadian Government issued a travel advisory for LGBTQ+ residents that plan to visit the U.S.
They warned that LGBTQ+ people may be at risk when traveling to the U.S. after many discriminatory laws passed in Republican-controlled states, reports The Guardian.
"Some states have enacted laws and policies that may affect 2SLGBTQI+ persons. Check relevant state and local laws," said the travel recommendations on Canada's government website.
The global affairs department of the Canadian government said in a statement to CNN: "Since the beginning of 2023, certain states in the U.S. have passed laws banning drag shows and restricting the transgender community from access to gender affirming care and from participation in sporting events."
States such as Florida, Texas, Kentucky and Tennessee have passed laws and bans against drag performances, gender-affirming care, or transgender sports participation.
Canada advises its citizens to watch for laws that "criminalize same-sex activities and relationships" and that "criminalize people based on their sexual orientation, gender identity, gender expression, and sex characteristics".

In addition, the government warns that its LGBTQ+ citizens "may face discrimination because of [their] sexual orientation, gender identity, gender expression and sex characteristics."
The organization Human Rights Campaign declared a national state of emergency for LGBTQ+ people in the U.S. after numerous laws targeting diversity passed.
Canada also warns its citizens of gun violence in the U.S.: "Incidences of mass shootings occur, resulting most often in casualties. Although tourists are rarely involved, there is a risk of being in the wrong place at the wrong time."
Canada is strategizing ahead of the 2024 U.S. presidential election, in case that it moves the U.S. closer to far-authoritarianism.