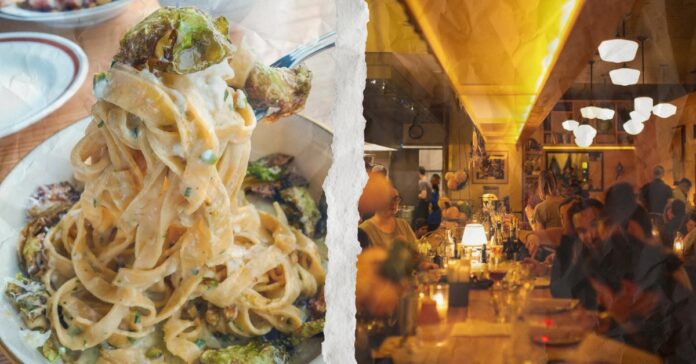 Seven Texas restaurants and chefs were selected as finalists for the James Beard Awards, often described as the Oscars of the food scene.
The list of nominees dropped last Wednesday, and 7 Texas restaurants and chefs appeared in the national categories. The Houston Chronicle interviewed 3 nominees from Houston.
The Best New restaurant Category features Emmanuel Chavez and Megan Maul's Tatemó, which was also named one of the top new restaurants in 2022 by Esquire. Tatemó is a restaurant and tortillería that wants to restore the cultural and nutritional value of corn.
"I understand the pressure and responsibility that comes with this. People are going to come here expecting one of the best restaurants in America," Chavez said. "We're still a small business, we still have our flaws."
The category of Best New Restaurant also features Don Artemio Mexican Heritage in Fort Worth and Restaurant Beatrice in Dallas.
The Texas finalist for Outstanding Wine and Other Beverages Program is Nancy's Hustle in Houston. This category awards curators and sommeliers that create wine programs in the restaurants.
"I think the thing that is wild to us is that a lot of (wine) programs nominated have million-dollar-plus inventories and curated programs," wine director and sommelier Justin Vann said, referring to the restaurant's small inventory.
Other Texas nominees up for national awards are Lucia in Dallas for Outstanding Restaurant, La Casita Bakeshop in Richardson and Kuluntu Bakery in Dallas for Outstanding Bakery, and Las Ramblas in Brownsville for Outstanding Bar.
The winners will be selected at the James Beard Restaurant and Chef Awards ceremony on Monday, June 5, 2023, at the Lyric Opera of Chicago.