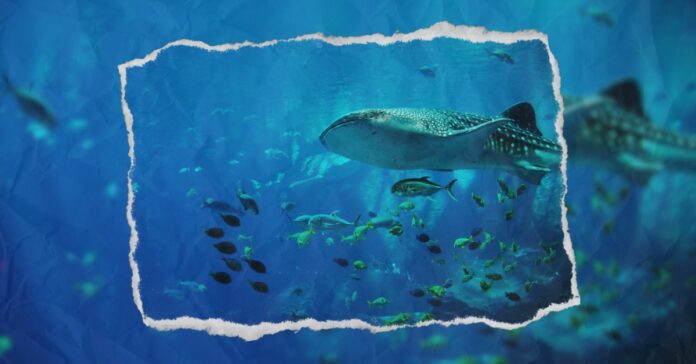 A rare whale shark, the biggest shark in the world, was spotted Near the Texas Gulf Coast. Alexus Jade and Addison Smith, crew members of Gulf Magic Charters were cruising waters near Port Aransas when they saw the gigantic shark about six miles offshore near the state rigs on Sunday.
Though they are called whales, whale sharks are technically sharks, and they are the largest shark (and fish) species in the world. The shark Jade and Smith saw was about 20 or 25 feet, but they can get up to 40 or 60 feet as adults, and scientists have estimated that they can live up to 80-130 years.
Whale shark sightings in Texas are rare. They typically stay near Mexico, Belize, Thailand, and Australia.

"What makes this a big deal is that the water is not very deep around there and whale sharks are pretty large. It is rare to see them that close to the shore," Jade told the CHRON.
Whale sharks are usually calm and curious, they usually check on boats, but this means that they can get injured often. They are considered an endangered species by the International Union for Conservation of Nature, due to injuries and targeted fisheries.