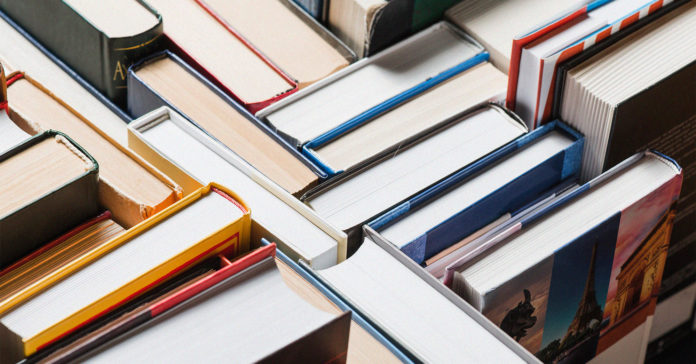 The Texas landscape provides a backdrop for these 2020 books.
One of the top rated books of 2020 is a graphic novel set in West Texas in fictional Ambrose County although inspired by Jeff Davis County, according to the New Jersey  born author Chris Condon.  That Texas Blood  starts with a 70 year old sheriff searching for his wife's casserole dish and it leads to a crime scene and everything spirals out of control from there. Art and color is by Jacob Phillips, who is son of the famous comics artist Sean Phillip. 
In January a collection bringing together books 1-6 of the series will be available.
Standoff: Race, Policing, and a Deadly Assault That Gripped a Nation. Standoff 
An award-winning journalist chronicles the before and after July 7, 2016,  when protesters across the nation gathered after a young man killed five police officers.  This flashback to a deadly night in Dallas is a look at race and policing in America.
The Cheng family, recent immigrants from China, are navigating life in Plano, a community struggling with an epidemic of heroin and suicide and facing suburban racism and generational trauma. Shifting perspectives from family members, Simon Han writes about the secrets people hold close to survive while adjusting to life and cultural changes.
Han was born in China, and was raised in various cities in Texas.
Here's Han's interview with NPR, discussing his writing process.
Longtime Austin resident Lawrence Wright, writes about a virus that goes global, although ironically written before the coronavirus pandemic, it's being described as "a disturbing, eerily timed novel."  You can find it on Amazon here.
This past fall Memorial by Houston native Bryan Washington came out with a flood of positive reviews. Washington set the novel in Houston, similarly to his short stories, and NPR described the book as the "work of a master" and in a review of the debut novel stated, "two young gay men living together in Houston's Third Ward, a predominantly Black neighborhood….The dialogue in the novel is pitch-perfect, but it's in the spaces between the talking — the awkward silences, the questions left unanswered — that the characters reveal themselves."
Also, check out Washington's short story collection Lot. Former president Obama called the book one of his favorites in 2019.
More to read
RA News reported in May 2020 that Valentine is a must-read for Texans. An article on the "Today Show" website says "set in Odessa, Texas, in 1976, the novel follows the aftermath of a horrific act of violence: the attack of a 14-year-old girl named Gloria Ramirez. Told through different characters' perspectives, the story explores how race and class intersect in a small, secluded community on the cusp of an oil boom."
Coming up in 2021 is The Four Winds by Kristin Hannah taking place in the Texas panhandle in 1934 when severe drought plagues the land, and due this spring, The Souvenir Museum: Stories by award-winning author Elizabeth McCracken includes a story about a Texas water park. Here are more books to dive into in 2021.
Here are the books that political science experts in Texas have been reading in 2020.