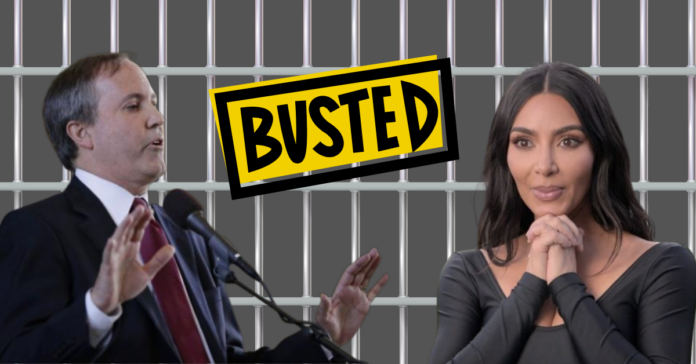 Kim Kardashian was accused of violating the law by failing to inform investors that she had been paid to give investment advice by a company offering an investment. She promoted the crypto product Ethereum as a good investment on her Instagram page in June 2021 with a post that said: "This is not financial advice but sharing what my friends have just told me about the EthereumMax token!"
What Kim didn't say is that Ethereum gave her $250,000 dollars to promote this product. Because she did not disclose that she had been paid $250,000 to promote a crypto token sold by EthereumMax, the Securities and Exchange Commission announced a $1.26 million settlement as a fine according to The New York Times.
Ken Paxton was also indicted on securities fraud charges in 2015. The indictments accuse Paxton of defrauding investors in a Dallas-area tech startup by not disclosing he was being paid by the company. But, unlike Kim Kardashian who had no trouble admitting she did wrong, Paxton plead innocent and seven years later there is still no trial for the Texas AG.