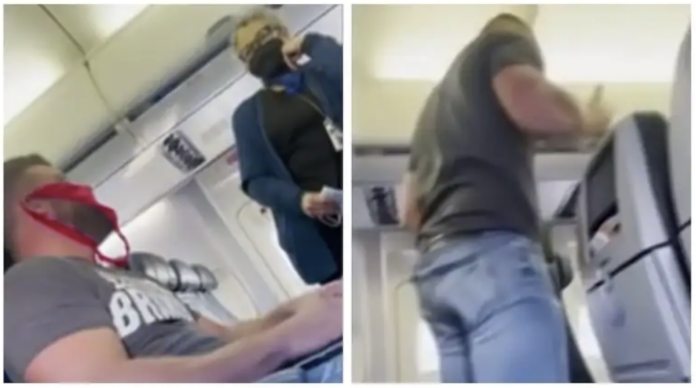 Florida man Adam Jenne was removed from a United Airlines flight Wednesday after boarding the aircraft wearing a red thong on his face in place of a face mask.
Jenne explained his position on mask mandates to WBBH, stating that "the best way to illustrate absurdity is with absurdity." He mentions previous panty-related antics stating, "every single flight has been met with different reactions from the flight crew. Some with wild appreciation, others confrontational." During his interview, Jenne compares his act of protest to that of Rosa Parks.
Jenne did receive a refund for the flight, but has since been banned from flying with United Airlines.
United offered a statement to NBC news explaining that the "customer clearly wasn't in compliance with the federal mask mandate and we appreciate that our team addressed the issue on the ground prior to takeoff, avoiding any potential disruptions on the air."
On average, the FAA investigates around 150 unruly passenger cases per year. As of December 14 this year, they have initiated over 1,030 investigations and have received over 5,664 reports of unruly passengers. Over 71% of these incidents are mask-related.
The TSA's mask mandate has been extended to next March at the very least.