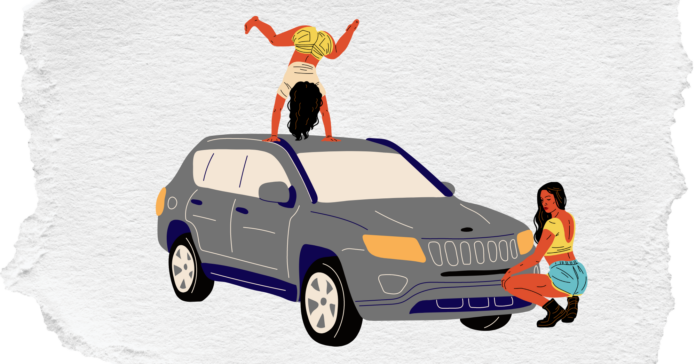 Texas heat has proven that Texans' have no limits when it comes to ridiculous acts. How ridiculous? According to MySA, who first reported the story, "Twerking on top of your car in the middle of traffic," type of ridiculous.

Earlier this week, a Texas resident took a video of two women who decided to twerk in the middle of a Houston freeway. Apparently exasperated by traffic, the driver can be seen with one foot of the open car door, while her passenger is on the hood of her car, giving it her all.

Inside the car, a third person can briefly be seen clapping in encouragement. I'm sure that wasn't the only person hyping up those ladies and their sweet moves.
Who knew traffic jams could be so bootylicious.