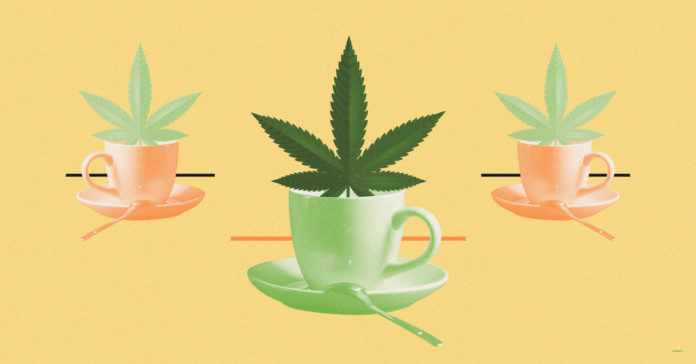 A new coffeehouse opens today in the Heights in Houston, and there is a little something extra in the coffee. 
At the much-anticipated Amsterdam Co. Coffeehouse+, you will find the typical menu of espressos and coffees, including a coveted Dutch coffee drink, teas, chai lattes and cold-pressed juices. You will also find CBD (cannabidiol) to add to your favorite beverage.
There are also other CBD-infused products such as oils, balms, gummies and other edibles that can provide ease for chronic pain, anxiety and insomnia.
Describing the coffeeshop as the "original cannabis coffee company," owners Michael Migl and Drew Bailey said they spent a year perfecting the menu. The inspiration for the coffee shop came from Bailey's trips to Amsterdam while growing up in England, CultureMap Houston reported. 
The two retained Lisa Pittman, the state's first attorney specializing in medical marijuana law, to make sure all the dots connected while conceptualizing and curating the new venture.
The coffeeshop will have CBD-infused sugar, candies and other snacks available.
"We're working with reputable companies, like Cookies and Cheeba Chews and Punch Edibles, that are already operating and making THC-infused products where they're legal," Bailey told Eater.
Look out for Amsterdam Coffeehouse's educational classes and chef pairing events. You can visit Amsterdam Coffeehouse at 807 West 19th Street in Houston.