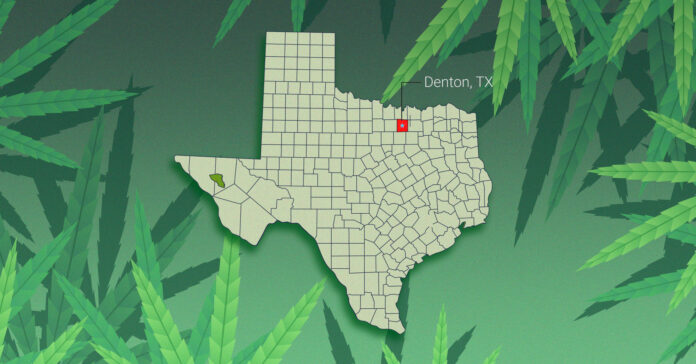 Texas marijuana advocates continue their fight to decriminalize their favorite green plant. They may be losing the battle to expand marijuana access at a statewide level, but down in the trenches, local governments are in a debacle.

According to The Houston Chronicle, this week, Austin residents are voting for Proposition A, which would abolish low-level marijuana charges in the capital city.

Following in their footsteps is Denton, whose activists have gathered enough signatures to put a similar question on their ballot this fall.

"Cannabis law reform, coming soon to a Texas city near you!" the advocacy group Decriminalize Denton tweeted on Tuesday.

Washington, D.C. has legalized the drug for recreational use, and another nine have decriminalized marijuana in small amounts — but thanks to Lt. Gov. Dan Patrick and Gov. Greg Abbott Texas falls in neither category.

They have both sworn to never legalize marijuana. Currently, possessing up to two ounces of marijuana is a misdemeanor punishable by 180 days in jail and a $2,000 fine. More than four ounces is a felony.

This has driven Texans out of state just so they can obtain weed legally. Either waiting in long lines in New Mexico or visiting doctors in Oklahoma, to buy something they are going to consume in the state, either way.

So while activists wait for the state Legislature to get on board the magical marijuana train, Proposition A is a good localized workaround.