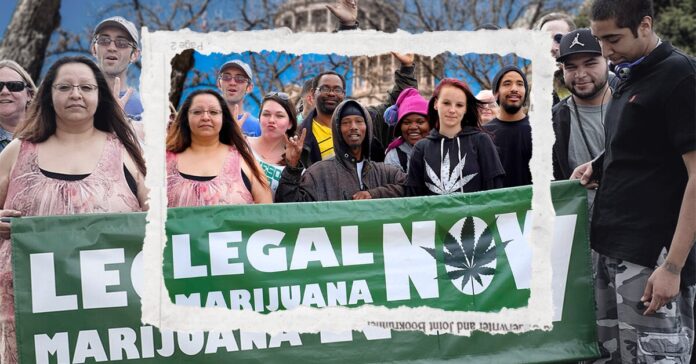 The Texas House of Representatives gave initial approval to a bill that would decriminalize the possession of small amounts of marijuana, punishing the offense with just a fine and no jail time. House Bill 218 was approved last Wednesday on its second reading, and it will need one more vote before a final passage, according to a report by Marijuana Moment.
The bill would lower the penalties of possession of small amounts of cannabis. The possession of up to one ounce of marijuana or cannabis concentrate would be reclassified as a Class C misdemeanor, which is punishable by a fine of up to $500, with no jail time.
Under the current law, possession of up to two ounces would be punished by up to 180 days in jail and a fine of $2000, according to a report by Houston Chronicle.
"Basically, the person given a ticket goes to court, they're assessed a fine, then the court tells them, 'You've got six months to pay and you need to stay out of trouble during that time,'" Rep. Joe Moody said at a committee hearing, as reported by Marijuana Moment.
However, the bill faces the problem of a conservative Senate, led by Lt. Gov. Dan Patrick. The House has passed similar cannabis decriminalization bills twice before during the last two legislative sessions, and twice the legislation has been blocked by the Senate.
Some other cities and counties have tried their own decriminalization policies. Harris County implemented a program that allows people caught with less than 4 ounces of marijuana to avoid arrest, ticket, or court appearances if they agree to take a four-hour drug education class.
This program helped save $35 million and produced 14,000 fewer arrests in its first two years, according to the Houston Chronicle.
Despite the bill having low probability to pass in the Senate, it is an important step for marijuana decriminalization and a proof that the topic has gained more interest for the lawmakers in the past years.