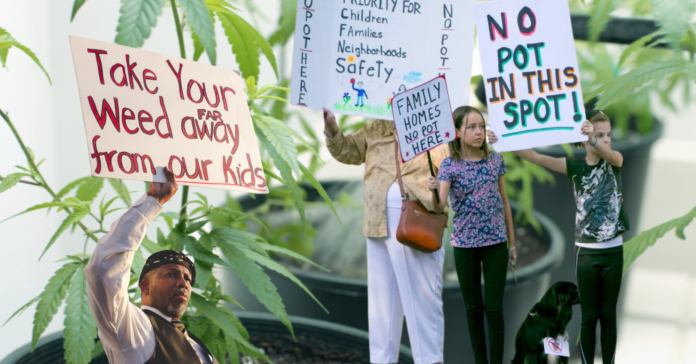 Despite the majority of Texans being in favor of some sort of legalization of marihuana, the Republican party has adopted a platform plank opposing this. This was one of the various cannabis and drug policies proposed by delegates during the last Republican state convention over the weekend.
Other measures by the GOP members include the encouragement of "faith-based" rehabilitation programs for substance abuse, cataloging drug cartels as terrorist organizations, and syringe exchange programs, with the goal of harm reduction.
Two reforms that are supported in the platform include the federal rescheduling of marijuana from Schedule I to Schedule II, as well as reducing regulations on hemp. The anti-legalization plank is the most popular among party members but is frustrated to support a position that goes against conservative public opinion on the issue.
The race for Governor of Texas is nearing, and Greg Abbott is looking for reelection. He has had controversial takes regarding marijuana and has not backed down on fully decriminalizing it. The closest thing he has done was reduce it to a Class C demeanor.
Meanwhile, Democratic candidate Beto O'Rourke has been an advocate for the legalization of the drug throughout his campaign and has criticized GOP policies regarding the issue. He is in general all for what Abbott is against the legalization of marijuana, women's reproductive rights, LGBTQ rights, and public school funding.
Several parts of the GOP certainly agree that total criminalization of the drug is not the right way to go. John Baucum, political director of Republicans Against Marijuana Prohibition (RAMP), is a prime example of those who see the criminalization of pot as a negative aspect that should be replanned within the party.
"Just because you don't like cannabis, or you wouldn't want your kids or your husband or whoever to use cannabis, that doesn't mean that prohibition is the right answer," Baucum said in an interview for Marijuana Moment.
He also added that republicans should think twice about wanting to prohibit a substance like marijuana, which can also be used for medicinal purposes, whilst other more harmful substances are completely legal and accessible.
Despite the RAMP's attempts of switching the GOP's opinion regarding pot, little has been done. The plank still passed, and the waves of optimism seen in 2018 when the party adopted a plank in favor of its decriminalization quickly disappeared when they removed it in 2020.
This is what the plank pending approval from the political party state regarding marijuana:
Marijuana Remains Illegal: Oppose the legalization of recreational marijuana and offer opportunities for drug treatment before penalties for its illegal possession, use, or distribution
Cannabis Classification: Congress should remove cannabis from the list of Schedule 1 and move it to Schedule 2.
Reduce Business Regulations: We believe that the following businesses should be minimally regulated at all levels… Use of hemp as an agricultural commodity.
Addiction: We oppose legalization and decriminalization of illicit natural and/or illegal synthetic drugs, and we support the exercise of a zero-tolerance policy with maximum penalty for illegal drug manufacturers and distributors. We also oppose any needle exchange programs. Faith-based rehabilitation programs should be considered as a part of an overall rehabilitation program.
We encourage welfare reform in the following areas:.. Requiring all welfare recipients to submit to random drug testing in order to receive benefits.
Designate Drug Cartels as Terrorist Organizations: We strongly support H.R.1700—Drug CartelTerrorist Designation Act—116th Congress (2019-2020), introduced by Rep Chip Roy, which would designate Trans-criminal Crime Organizations (TCO) identified as Drug Cartels as Foreign Terrorist Organizations (FTO) with the intention of enhancing the policing policy related to Drug Cartels. Furthermore, we request that the State of Texas establish a Counter Terrorism Division that could enforce Anti-Terrorist laws to deter the trafficking of drugs, people, and any other illegal activity across our southern border.
Polls show that the majority of Texans, including Republicans, are in favor of the broader legalization of marijuana. This includes the legalization of its consumption for recreational purposes and the selling of the drug, with an overall 74% approval.
Texas is changing, which means its political approaches should too, to reflect what the people actually want. For many, these planks and restrictions feel outdated, and activists predict that legalization will take place on 5 cities' local ballots this November: Denton, Elgin, Harker Heights, Killeen and San Marcos.