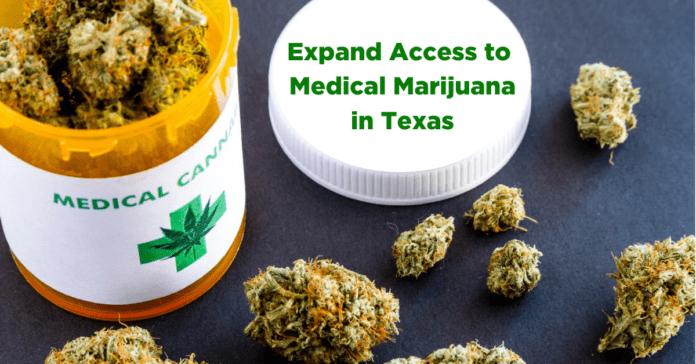 There are numerous topics and concerns for Texas lawmakers to address when they meet at the Capitol in Austin, from rising property taxes to expanding access to health care. One issue that may be overlooked but should definitely be on every legislator's radar is expanding access to medical marijuana in Texas.
The Lone Star State started to explore legalizing medical marijuana through the Texas Compassionate Use Act, authorized after Senate Bill 339 passed in 2015 during the 84th legislative session. According to the Texas Department of Public Safety, the bill required the agency to "create a secure registry of physicians who treat epilepsy for the purpose of prescribing low-THC cannabis to patients who have been diagnosed with intractable epilepsy," and to license at least three dispensing organizations to cultivate, process and dispense low-THC cannabis to prescribed patients. As of December 2017, "TCUP" had issued three dispensing organization licenses.
SB 339 is very limited in that it only allows medical marijuana for a small number of patients with epilepsy. As TDPS points out, the agency has issued only three dispensing organization licenses as of December 15, 2017. The Texas Tribune also points out patients have to get approval from two of 18 doctors on the Compassionate Use Registry of Texas' list. Even if a patient is approved, he or she can only be prescribed low-THC cannabis.
Like many other issues facing Texans, state legislators once again are falling behind when compared to legislation passed by other out-of-state lawmakers. In 32 states, marijuana is legal for medical purposes. In the recent 2018 election, three states approved the legalization of cannabis — in Missouri and Utah for medical purposes, and fully legalizing it in Michigan.
There are some signs in Texas elected officials may be open to expanding legalized marijuana, or at least decriminalizing its use. Both the Texas Democratic and Republican parties passed planks of their respective platforms to that effect at their 2018 state conventions. And Gov. Greg Abbott announced this fall that he's entertaining the possibility of imposing a fine for those in possession of fewer than 2 ounces, rather than the maximum 180 days in jail penalty.
A slew of bills related to marijuana have been filed so far which may be considered during the 86th legislative session:
Reform Austin will track the outcome of these bills and whether medical marijuana and marijuana as a whole will become legal in the current legislative session.