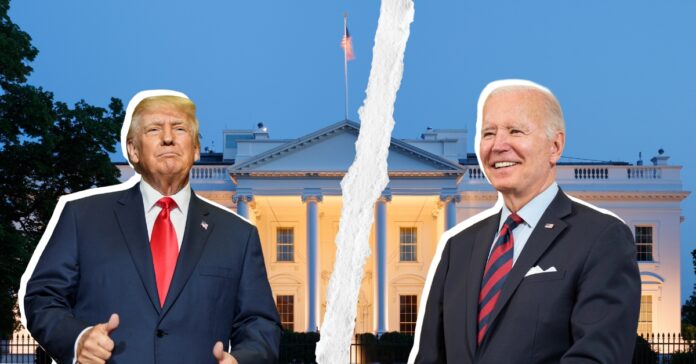 WASHINGTON, Jan 12 (Reuters) – U.S. Attorney General Merrick Garland has appointed two different special counsels to independently investigate the handling of classified records by Republican former President Donald Trump and his Democratic successor, President Joe Biden.
Jack Smith, a war crimes prosecutor, is investigating whether Trump or his associates improperly retained classified records at his Florida estate after he left office in 2021 and then tried to obstruct a federal investigation. Garland tapped Trump-era former U.S. Attorney Robert Hur for Maryland to investigate the removal and retention of classified records from Biden's time as vice president, and the discovery of them at his home and one-time office at a think tank.
WHAT ARE THE SIMILARITIES BETWEEN THE TWO CASES?
Neither Trump nor Biden should have had any classified material in their possession. During a presidential transition period, the records from each administration are supposed to be turned over to the legal custody of the U.S. National Archives.
It is unlawful to knowingly or willfully remove or retain classified material. Failure to properly store and secure classified material poses risks to national security if it should fall into the wrong hands.
Biden has said he was surprised to learn he had classified information in his possession. Trump has said on social media, without providing evidence, that he declassified the records, though his attorneys have declined to repeat that assertion in court filings.
The materials in question date back to when Biden was President Barack Obama's vice president from 2009 to 2017, and when Trump was president from 2017 to 2021.
HOW DO THE TWO CASES DIFFER?
Legal experts say there are stark contrasts between the two cases.
In Trump's case, the National Archives tried for more than a year after Trump left office to retrieve all of the records he retained, without success. When Trump finally returned 15 boxes of documents in January 2022, Archives officials discovered they contained classified materials.
The matter was referred to the Justice Department, which issued a grand jury subpoena last May seeking the return of all classified records. Investigators then visited Trump's home, where his attorneys handed over more material and asserted there were no more documents on the premises.
That turned out to be false. Additional evidence collected by the FBI, including surveillance footage from the Mar-a-Lago estate, prompted agents to seek court approval to execute a search warrant on Aug. 8 amid concerns over possible obstruction.
The FBI recovered an additional 13,000 documents, about 100 of which were marked as classified.
In Biden's case, Garland said the president's attorneys informed the Archives and the Justice Department in November that they had discovered fewer than a dozen classified files inside a closet at the Penn Biden Center think tank in Washington D.C. earlier that month.
After the discovery, the attorneys continued to conduct additional searches at Biden's homes in Wilmington and Rehoboth Beach, Delaware, where more documents were found in both December and this month. All were turned over to the authorities.
WHAT LEGAL PERIL DO BIDEN AND TRUMP FACE?
It is a crime only if the retention and removal of classified records is intentional.
Prosecutors typically won't pursue charges for the accidental retention of classified records, but if there is evidence of possible obstruction of justice, that could change things.
For that reason, legal experts say, Trump faces considerably more legal peril than Biden.
To date, there has been no suggestion by the Justice Department that Biden knowingly retained the records or refused to return them to the government.
Also, as president, Biden is unlikely to face prosecution. The Justice Department has not changed its long-standing policy that a sitting president cannot be indicted.
The same policy helped insulate Trump when he was president and under investigation by then-Special Counsel Robert Mueller. In that case, Mueller declined to determine whetherTrump had obstructed his investigation into possible ties between Russia and Trump's 2016 election campaign because of the department's policy.
(Reporting by Sarah N. Lynch, editing by Ross Colvin and Grant McCool)