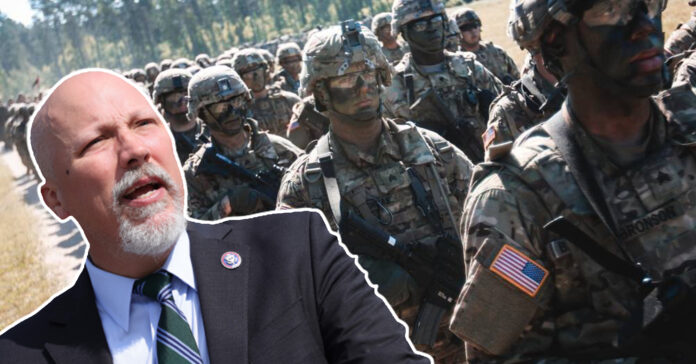 "These clowns draft women," said U.S. Rep. Chip Roy about Senate Republicans who approved a measure in the annual defense spending bill to require women to register for selective service.

The Austin Republican believes drafting women would only reduce the standards of the U.S. military.

"This is pathetic," Roy tweeted. "Even volunteer women in the military cause the standards to be reduced. These Republicans are from bright red states & this is what we get… in the face of open borders, inflation, mandatory jabs, crime… these clowns draft women."

The U.S. hasn't conscripted soldiers through the draft since 1973.
To justify his point, Roy used an article by Kristen Griest, the Army's first female infantry officer, in which she states that the lower female standard of the old Army Physical Fitness Test "jeopardized mission readiness in combat units but also reinforced the false notion that women are categorically incapable of performing the same job as men."

When pressed more on the topic, Roy made the matter personal, saying he would never allow Republicans' to draft his daughter.

"If the entire Republican establishment ends up getting behind drafting my daughter, then I will dedicate my efforts to burning that establishment to the ground. You're not going to draft my daughter, and I don't care who I piss off in preventing that."