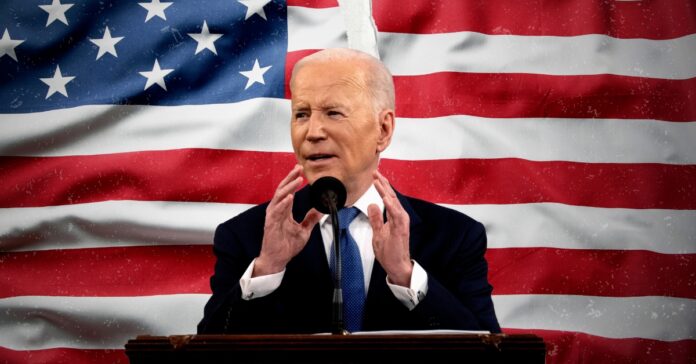 WASHINGTON, Feb 7 (Reuters) – Here are some takeaways from U.S. President JoeBiden's State of the Union speech to Congress on Tuesday, an address that could serve as a blueprint for his 2024 re-election bid:
BIDEN, REPUBLICANS SPAR
Biden, a Democrat, told Republicans in Congress who have questioned his legitimacy and threatened to block his policies that "there's no reason we can't work together."
Many Republicans found reason to disagree.
While Democrats were quick to rise in applause, Republicans applauded only sporadically, and remained silent when Biden listed his administration's accomplishments. Several Republican lawmakers remained seated throughout.
JEERS, THEN AN OVATION
Republicans jeered the loudest when Biden accused them of planning to cut Social Security and Medicare, as some members of the party have suggested but whom Biden said he would not name.
"Liar!" shouted Republican U.S. Representative Marjorie Taylor Greene.
"We never said that!" said Byron Donalds, another House Republican.
Biden, who seemed to be on the brink of losing control of the room, seized on the apparent Republican lawmakers' support for the popular old-age and healthcare programs, to say: "I enjoy conversion."
"We got unanimity," he continued. "Social Security and Medicare are a lifeline for millions of seniors. Americans have to pay into them from the very first paycheck they started. So tonight, let's all agree, and apparently we are, let's stand up for seniors."
"Stand up and show them! We will not cut Social Security!" a gleeful-looking Biden said amid cheers as lawmakers from both parties stood.
ATTACK ON BIG COMPANIES
Biden used a large segment of his ostensibly bipartisan pitch attacking corporations,from what he called "Big Pharma" and "Big Oil" to "Big Tech." Biden accused the pharmaceutical companies of charging too much for insulin but made no mention of their role in tamping down the COVID-19 pandemic.
He accused tech companies of running for-profit "experimenting" on children, said oil companies were making too much money and made a case for higher taxes on billionaires.
"They aren't just taking advantage of the tax code, they're taking advantage of you – the American consumer," Biden said of corporations.
'CROTCHETY' OR 'METAPHYSICAL'
The millions of viewers who tuned in to U.S. news channels to watch the speech were treated to vastly different commentary.
On conservative Fox NewsFOXA.O, commentator Sean Hannity rhetorically asked viewers whether they trusted Biden "to protect our country" and volunteered that "the answer is obvious" that "what you saw tonight was a weak, crotchety old man."
On liberal MSNBCCMCSA.O, anchor Rachel Maddow ran a highlight reel of the president's remarks and invited Senator Chris Murphy on to offer his evaluation.
Murphy, a Democratic ally of the president, called the speech "the best the president has ever been" and touted Biden's "metaphysical connection" to the viewing public.
Kevin McCarthy elected Republican U.S. House speaker, but at a cost Read full story
Biden State of the Union: Stop fighting, Republican friendsRead full story
(Reporting by Trevor Hunnicutt; Additional reporting by Gram Slattery, Dan Whitcomb and David Morgan; Editing by Heather Timmons and Howard Goller)